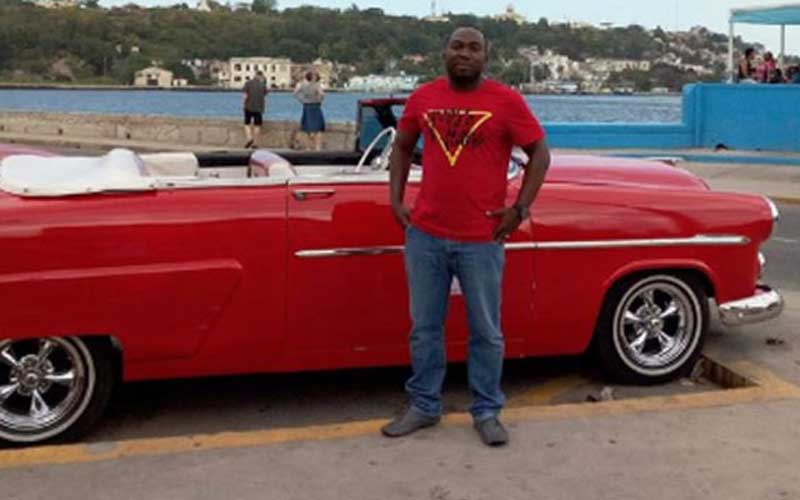 A Kenyan doctor in Cuba for further studies was found dead in his room on Sunday morning. Dr Ali Juma Hamisi was among 50 medics who left the country in September 2018 as part of a Memorandum of Understanding between Kenya and Cuba.
Yesterday, Likoni MP Mishi Mboko confirmed the doctor was her brother.
His body, according to his Kenyan colleagues, was found dangling from bed sheets fastened on a TV antenna in his room. A colleague had gone to check up on him as routine before they went for breakfast.
Ali was supposed to travel back home today to see his family. His eight-month-old son has been ailing for some time. "We honestly cannot know what triggered this," said one of the doctors.
The previous night, Ali was said to be with his colleagues until 10pm before they dispersed to their rooms.
The Kenyan doctors went to Cuba as part of a deal that saw 100 Cuban specialists jet into Kenya to boost capacity of local doctors, according to the Ministry of Health.
The incident has caused outrage among Kenyan doctors, with some claiming frustrations might have led to his death.
The Standard in January reported of the tough environment Kenyan doctors in Cuba were forced to go through yet the Kenyan government was rewarding the Cuban specialists with high class lifestyle.
The doctors revealed that they cannot afford simple necessities like 10am and 4pm tea which cost Sh600 a day, or exercise books for notes which is Sh800 in Cuba.
The Government was also accused of disbursing their monthly stipends late which is just Sh36,000 instead of Sh144,000 as per the Ministry of Public Service.
The Sh36,000 as explained by Health Chief Administrative Secretary Rashid Aman was because the deal between Cuba and Kenya showed that the doctors would be given food and accommodation.
According to the Health ministry, Cuban doctors in Kenya fall in job group S.
Job Group S is the second highest grade for civil servants at a basic salary of Sh160,600 to Sh315,700. This is according to the Public Service Commission salary review for civil servants effective July 1, 2017. Going by the doctors' CBA, total allowances of Sh280,000 for the job group bring that figure to a gross salary of Sh440,600 to Sh595,700.
Dr Rashid said the doctors would be paid full stipend and allowed to find their own affordable accommodation.
"Rooms have no hot water, bed sheets are changed once a week and the AC is turned on only from 10pm to 6am yet Cuba is a hot country. You can't stay in the room," said one of the doctors.
The biggest contention, however, is that the doctors were informed in January that an earlier clause in the deal that indicated that they would be allowed to visit their families back in Kenya at least once in a year, would not be fulfilled.
Health Cabinet Secretary Sicily Kariuki confirmed Ali's demise and said "the circumstances resulting in the death are not clear yet as investigations by the Cuban authorities are ongoing".
"We urge and request fellow Kenyans especially his fellow student colleagues in Cuba to...refrain from discussing the case on social media or regular media."
Related Topics