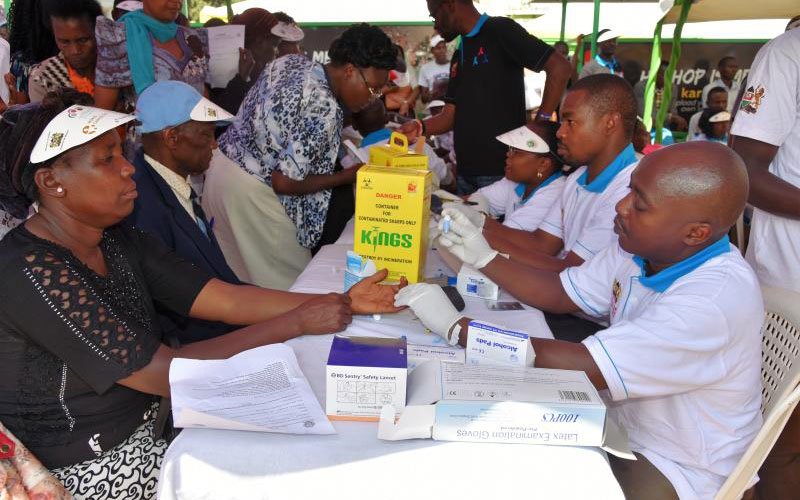 The number of people checked for cancer is on the rise, according to data from the Rift Valley Provincial General Hospital.
Since the oncology department was established last year, 5,613 cases have been reviewed compared to 289 cases previously.
Dulcie Wanda, a medical officer, attributed the high number to better cancer awareness and education among residents.
Some 162 patients are receiving chemotherapy at the department. Twelve of them are on oral chemotherapy while the rest are receiving drugs intravenously.
Prior to the establishment of the department, patients in need of cancer treatment were referred to Kenyatta National Hospital and Moi Teaching and Referral Hospital.
Dr Wanda yesterday said the leading cancer reported in men was that of the prostrate while incidents of breast and cervical cancer were high in women of reproductive age.
Throat and eye cancer in children were also common.
Wanda urged more citizens to enrol with the National Health Insurance Fund (NHIF), which offers an oncology package that covers radiotherapy and chemotherapy sessions.
With an NHIF card, a patient can get up to 20 radiotherapy sessions as well as six chemotherapy sessions that can cost up to Sh25,000 each.
"Cancer is not a death sentence. It can be treated if diagnosed early. This is why we encourage Kenyans to go for screening and also enrol with NHIF to cater for treatment," she said.
Governor Lee Kinyanjui said the county government was working to improve services at the cancer centre to ease the burden on patients and caregivers.
"We urge residents to go for screening for early detection," said the governor in a statement.
Related Topics