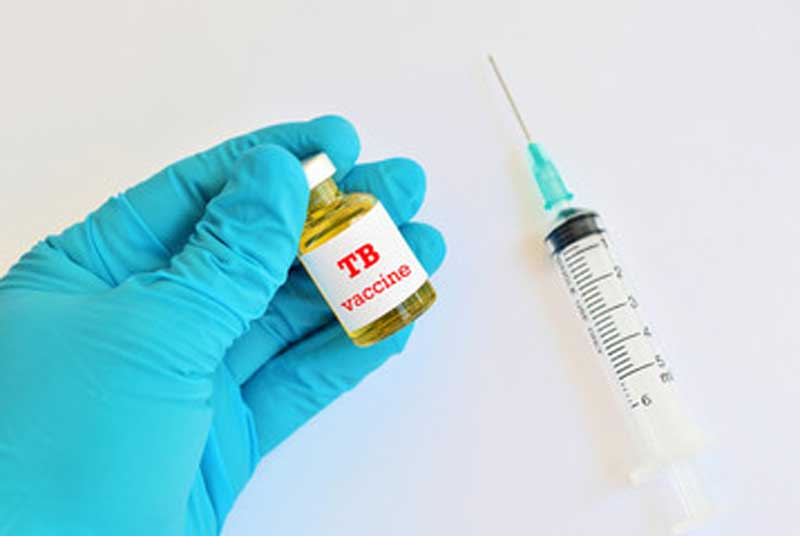 Newborns are at risk of contracting Tuberculosis (TB) due to lack of vaccines.
The county has been facing a shortage of Bacillus Calmette–Guérin (BCG) vaccines for the past one month.
Private hospitals have not been spared because the vaccines are supplied by the national government, through the National Vaccination Programme (NVP).
"Newborn babies are at risk of contracting the deadly TB unless there is urgent intervention. However, this is not a Nakuru problem, as the shortage has hit all hospitals across the country," a medic who did not wish to be named told The Standard yesterday.
Virginia Njenga, who is in charge of vaccination in the county, said they had been getting the vaccines from hospitals that still had stock.
She urged managements of hospitals in the county to liaise with the county government for help.
Ms Njenga said they were expecting supply of the BCG and other vaccines by end of this month.
"BCG and other vaccines given to newborn babies have not been supplied since mid-December. However, we are hoping to get them soon," she said.
However, Jackson Kioko, the Director of Medical Services in the Ministry of Health, has dismissed claims that there is a shortage of the vaccines. Dr Kioko said the problem had to do with distribution.
He said there was adequate stock in their depots in Kitengela and Nairobi.
No shortage
"There is no shortage of BCG, distribution is the main challenge. It is up to county governments to acquire the vaccines and distribute them to hospitals," said Kioko.
He added: "In case there is a shortage of vaccines in Nakuru, the county government should place an order to the national government and we will make them available after which it will be required to re-distribute them to hospitals."
The BCG is the only TB vaccine currently available, although there are other TB vaccines under development.
Although far from perfect, the BCG vaccine is a relatively inexpensive, safe, and readily available vaccine that is still the only one available for the prevention of human forms of TB.
The BCG vaccine is normally given to children as it has been shown to guard against disseminated forms of TB, including TB meningitis.
However, the protection provided against pulmonary TB in adults is variable and that is why BCG vaccine is not generally given to adults.
Expanded programme
BCG falls under the Kenya Expanded Programme on Immunisation (KEPI) established by Ministry of Health in 1980 to provide immunisation against six diseases among children. The diseases are polio, TB, diphtheria, tetanus, whooping cough and measles.
The vaccines are given at birth, six weeks, 10 weeks, 14 weeks, nine months and 18 months.
A single vaccine of BCG has 20 doses.
Sarah Wanjiku is among those who have been moving from one hospital to another in search of the vaccines.
She said when she delivered her baby at Bondeni Maternity Hospital last December 25, she was informed that the TB vaccine was not available.
"I visited several facilities but to no avail. However, Bondeni called me back after sourcing for the vaccine and my son was immunised," said Wanjiku.
Related Topics