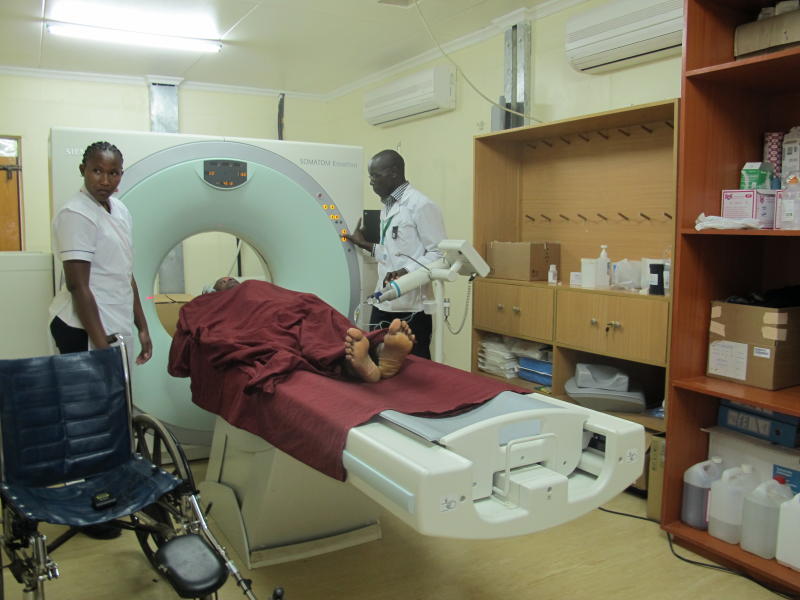 The multi-billion shilling medical equipment leasing deal has been shrouded in controversy since it was launched, with opposition from stakeholders.
Unveiled in February 2015 by President Uhuru Kenyatta, the intention was to have Kenyans access affordable specialised healthcare in the counties.
Such services were previously a preserve of Kenyatta National Hospital and Moi Teaching and Referral Hospital in Eldoret.
Immediately after the launch, several governors led by former Council of Governors (CoG) Chairman Isaac Ruto refused to sign the MoU for the leasing of theatre facilities, dialysis kits, intensive care unit equipment and X-ray machines, which cost Sh38 billion.
A suit against the implementation of the lease by CoG and a lobby, International Legal Consultancy Group, immediately followed.
To the CoG, procuring health equipment was strictly the responsibility of the county governments and therefore the national government did not have any responsibility in the deal. In the deal, at least 92 hospitals -- two in every county -- were to be equipped with facilities to screen and treat conditions that have caused patients, in the past, to travel abroad at great costs. The equipment were supplied by General Electric (GE) from the US, Philips from the Netherlands, Bellco SRL from Italy, Esteem from India and Mindray Biomedical of China.
As noble as it was, the manner in which it was thrust on counties and the lack of clarity on structure and funding consolidated opposition against it.
A feeling lingered among a section of governors that they were being used as pawns in Ministry of Health schemes to milk the Treasury.
The lack of a comprehensive public audit on the performance of the equipment thus far, absorption rate and challenges encountered, among others, have not helped the situation either.
Related Topics