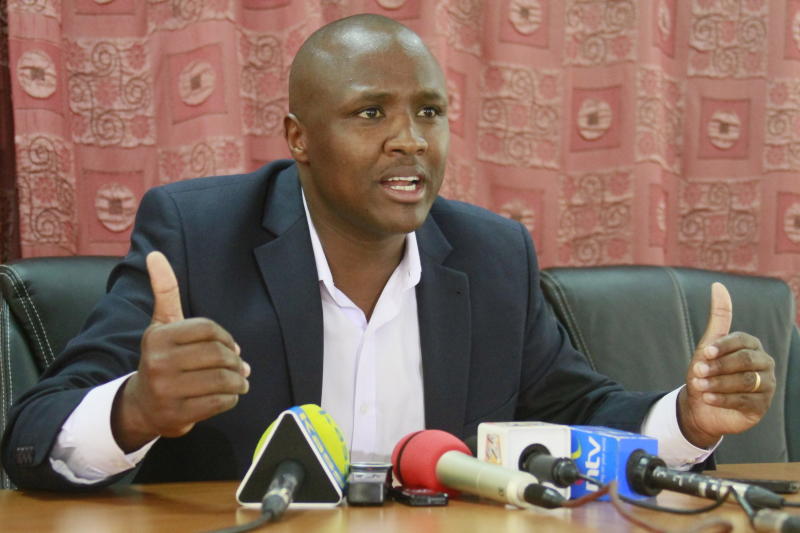 The burden could soon be lifted off the shoulders of cancer, heart and kidney patients if MPs approve a proposal to create a fund that will cater for their treatment.
The proposed Medical Fund Legislative Proposal, 2018, by Nandi Hills MP Alfred Keter, seeks to provide for establishment of a fund that would take care of medical expenses of those suffering from the conditions.
The three life-threatening diseases have plunged many families into poverty due to heavy medical expenses due to treatment, locally or abroad.
"The Bill seeks to establish a fund to defray medical expenses arising from treatment of cancer, heart and kidney diseases," reads the proposal.
Keter (right) says the fund would identify and provide free treatment to patients.
This means the Government will foot medical expenses for patients should MPs approve the proposal that is currently before the National Assembly's Budget and Appropriation Committee.
The Parliamentary Budget Office estimates that the Government would spent about Sh2.1 billion in the 2019/2020 financial year if the proposal is approved.
"Nonetheless, should this Bill be enacted, there will be a reduction in deaths related to non-communicable diseases such as cancer, heart and kidney diseases," it says.
This will include Sh2 billion seed capital, Sh60 million administrative costs, Sh630,000 medical fund board allowances and Sh36 million to pay the secretariat in salaries and allowances.
The cost is projected to rise to Sh2.4 billion and Sh2.5 billion in the subsequent financial years.
Kenyans spend millions seeking treatment abroad for cancer and other non-communicable diseases. Many go abroad where treatment is said to be of high quality and much cheaper, with many roads leading to India.
Meanwhile, the National Hospital Insurance Fund has developed a policy to finance diagnoses and treatment of cancer locally.
Related Topics