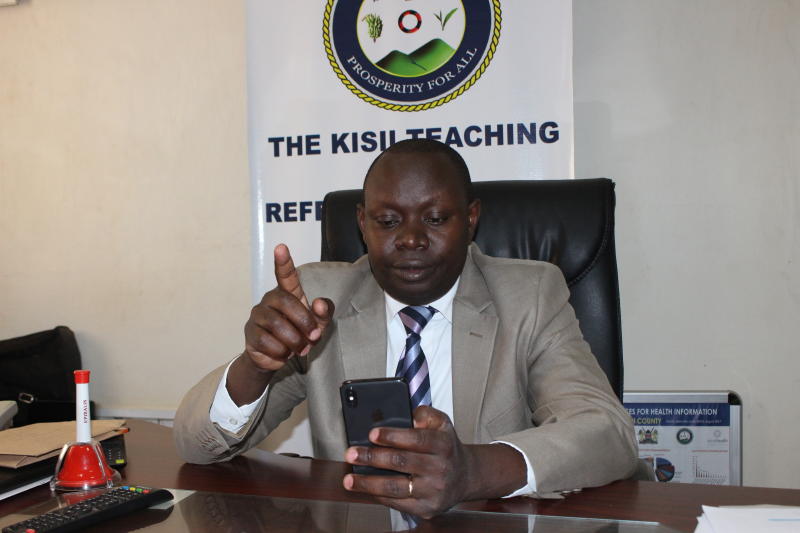 The Kisii Teaching and Referral Hospital is feeling the effects of a crippling strike of medical staff in Nyamira County.
The hospital is conducting about 50 deliveries in a day, up from an average of 25. One-third of them are C-sections. Last Friday, there were 32 deliveries. This means the medical staff have to work extra hours.
The hospital's chief executive officer, Enock Ondari, told The Standard on Monday that the influx of patients had affected operations, especially in the purchase of drugs.
"Most of these patients have yet to enroll with the National Hospital Insurance Fund. The Linda Mama programme has assisted, but more needs to be done to get more patients registered with the scheme."
Dr Ondari said most patients were not seeking services in other sub-county health facilities, including Ogembo, Keumbu and Nyamache, which have mini-theatres and can handle C-sections.
According to Ondari, the hospital was also getting at least 10 patient referrals seeking radiology services as well as MRIs. The Kisii Teaching and Referral Hospital has three radiologists.
"This is a huge number owing to the fact that only two doctors are on duty every day. The hospital needs a minimum of five radiologists, but we are lucky because two will be joining us after they complete further studies," said Ondari.
The doctor noted that the elderly formed the bulk of patients seeking MRI, CT scans and X-ray services.
A radiologist at the hospital told The Standard that it took a minimum of one hour to conduct a single MRI exam. "There are 369 slices from one region (specimen) that a radiologist has to interpret."
Other services that have experienced an influx of patients are the renal and emergency units.
Regular medical services in Nyamira have been paralysed for close to three months after medics and other staff decided to keep away from their work stations because of non-payment of salaries.
The Kenya National Union of Nurses' Nyamira secretary, Richard Oruta, and the Kenya Medical Practitioners, Pharmacists and Dentists Union's Nyanza secretary, Lameck Omweri, said the county government should intervene and ensure that services resume.
Related Topics