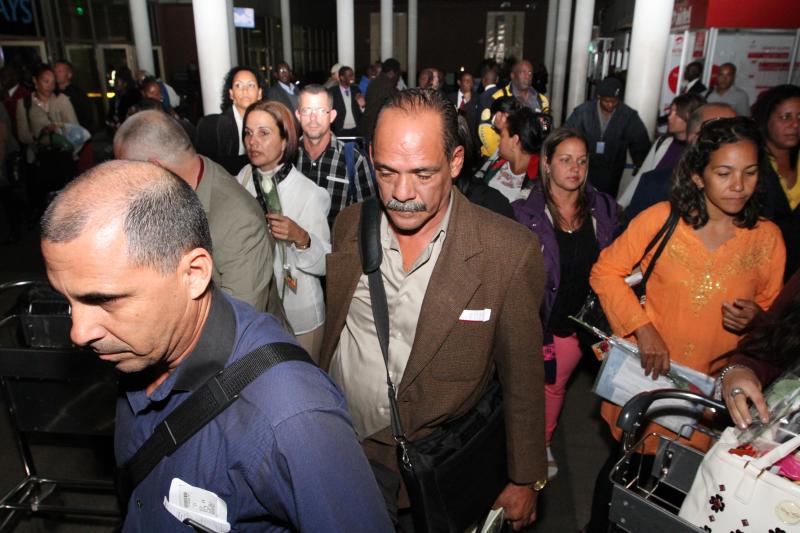 Cuban doctors who arrived in Kenya recently are free to work after a Nairobi court dismissed a case filed to block their deployment to hospitals around the country.
The Employment and Labour Relations Court yesterday allowed their deployment, citing urgency in providing Kenyans with specialised medical care.
Samson Misango, an assistant director of medical services and consultant surgeon, filed the suit to scuttle a Kenya-Cuba deal to bring in the 100 doctors.
The applicant claimed the Government lied about a shortage of specialised medical practitioners when many doctors were in fact jobless.
"There is no evidence the Government carried out interviews or any survey to establish that there were no local doctors to offer the required services before giving the opportunity to foreigners," said Dr Misango.
But Justice Nzioki Makau said Misango did not prove there were 171 unemployed specialists as he claimed in his application.
The judge also faulted the Government for not consulting the doctors' union and for not advertising for the positions. However, he also found that most hospitals, especially in remote areas, did not have specialists and that Kenyan doctors were willing to work there.
Health services
The judge said the urgency in providing health services to Kenyans overrode local doctors' push for jobs and better remuneration.
"Statistics produced in this court by respondents are enough proof the specialists are urgently needed, especially upcountry, where Kenyan doctors have no interest," he said.
The Cubans arrived in two batches late last month and have already been inducted.
The 100 specialists include nine critical care physicians, three cardiologists, five orthopaedic surgeons, three plastic and reconstructive surgeons, and five nephrologists.
The team also has three urologists, one neurosurgeon, two endocrinologists and 53 family physicians.
Kenya has 2,204 active medical specialists out of the 2,711 registered with the Kenya Medical Practitioners and Dentists Board.
The World Health Organisation has proposed a doctor-patient ratio of 1:1,000 for quality services. Kenya, with a population of more than 40 million, has a deficit of 40,332 doctors.
Saying he filed the case on behalf of local doctors, Misango said the only reason Government imported the Cubans was to deny local medics better salaries.
Bar licensing
Through lawyer Kiama Wangai, he also wanted the court to bar the licensing of foreign doctors.
Prof Wangai argued the Cubans were not subjected to competitive recruitment, which denied the public a chance to know if they were qualified to offer health services.
The court heard that Wajir, Mandera, Marsabit and Turkana counties had no specialists and that no Kenyan doctors applied when the opportunity was offered.
Meanwhile, Justice Maureen Onyango has dismissed a case by Federation for Women Lawyers to block doctors and nurses from going on strike to push for better salaries.
Related Topics