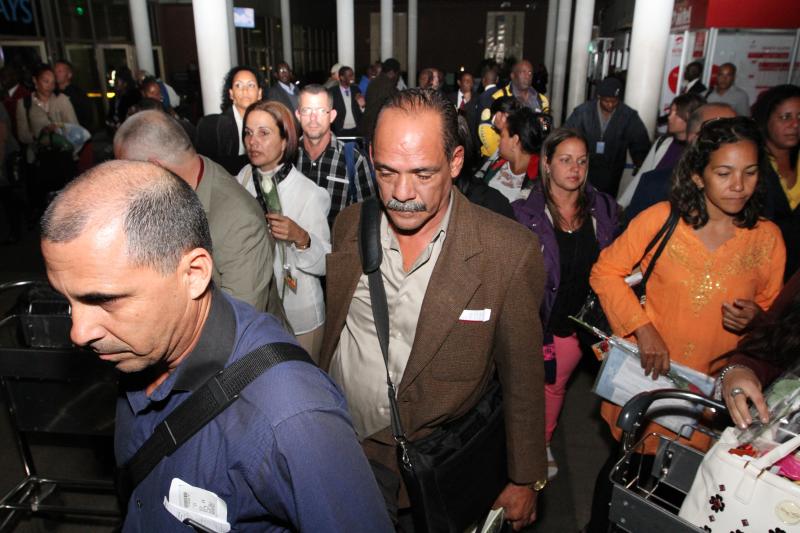 Dr Samuel Owino* is employed at Kenyatta National Hospital (KNH), but this is not where the bulk of his salary comes from.
After he is done with his ward rounds between 8am and 9am, Dr Owino will have a busy day hoping between his office at Doctors Plaza in Nairobi's Upper Hill to Nairobi Women's Hospital and Aga Khan University Hospital.
On a very 'productive' day, Dr Owino will do at least three Caesarean sections in private hospitals and still find time to see a few patients in his private clinic.
"On a busy day you can work for 18 straight hours. It is a marathon and every minute counts," he says. The non-practising allowance and salary earned at KNH is too little reward for a doctor.
"It is not strange to have 10 different pregnant women who come for consultations every three weeks and you can monitor them for the entire nine-month pregnancy," he says.
Gynecologists, paediatricians and other specialists in family medicine are some of the most sought after doctors in Kenya today.
On average, he says he can comfortably make Sh1 million a month from each of the hospitals he visits. Only fatigue and time stands between him and the amount of money he would make.
He says his pay is nowhere near the most experienced colleagues who dictate their terms. Doctors negotiate a cut from the stations they work in as locum, or stepping in for their colleagues.
Mostly, they agree on a percentage of the fees charged on the operation. For example, they negotiate between 30 and 40 per cent per Caesarian section.
It costs on average about Sh100,000 for a Caesarian section in a private hospital and this means for the three operations in a day, the doctor will go home with about Sh100,000. The more the experience the higher the pay.
"For surgeries there are usually at least three doctors in the room so you are covered and mistakes will be flagged off by any of the two assistants," he says. For a doctor who is interested in making money, only time and space will limit them.
This is one of the reasons most doctors prefer to be in an urban setup as opposed to the rural areas which come with less opportunities for locum.
Even in the urban areas, it has also not been easy to keep doctors in public hospitals for long.
Big headache
"It is a big headache. One day they arrive, you settle them and think they are comfortable. In a short while you will hear they want to leave to go for further studies or have found other things to do," says Kakamega Governor Wycliffe Oparanya.
Keeping doctors in hospitals in the North Eastern region is much harder.
Some counties have come up with attractive packages, including free flights every month back to Nairobi to visit their families and some hardship allowances. Some have built houses for the doctors who use them just for a few days in a week.
Busia County recently suspended three doctors for allegedly absconding work. The county said it took the drastic action after a monitoring and evaluation team carried out an investigation that found that several doctors rarely reported to work.
The most recent Government report puts the national absenteeism rate at 15 per cent.
The study, Government of Kenya, 2014: Kenya Service Availability and Readiness Assessment Mapping (SARAM) suggests that at least one in every six employees was unavailable during the survey despite the serious staff shortage of health personnel across the country. The survey was funded by the World Health Organisation (WHO) and the British government.
The highest number of staff reported for any form of absence was in Mombasa (1,253), Kiambu (628), Nakuru (557) and Machakos (521) counties, while the largest proportion was reported in Nyeri at 42 per cent, Elgeyo Marakwet (40 per cent) and Kericho (34 per cent). Training is the single biggest reason why most workers were not at their stations, accounting for about 68 per cent of absent personnel.
Another 21 per cent were away for various unlisted reasons. Though most training sessions are approved and are necessary for staff development, many take a year or two to complete.
Thus, workers end up spending most of their hours in class. Doctor absenteeism is a major factor in many counties' inability to provide health services. Other factors include poor infrastructure and unavailability of drugs.
It is this absenteeism and reluctance by doctors to work in rural areas that has provided the gap and handed the Government the excuse to import 100 doctors from Cuba.
Health Cabinet Secretary Sicily Kariuki says whenever doctors are posted in the interior parts, they protest and request transfers to major towns.
This has seen some counties left with no health specialists, leaving patients to be treated by general physicians.
Mandera, Marsabit, Vihiga and Wajir are the four counties that have no single health specialist currently working in the areas, according to Medical Practitioners and Dentists Board (MPDB).
[email protected]
Related Topics