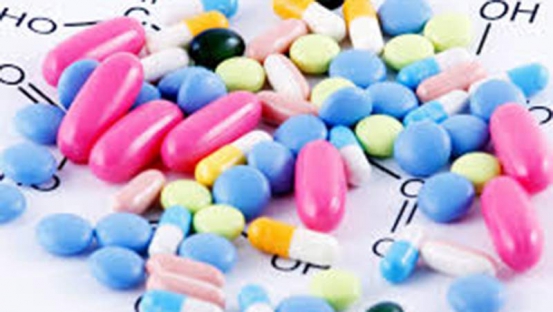 Kenya is on high alert after confirmation that some fake cancer medicine are in circulation in the East African market.
The World Health Organization (WHO) has confirmed that two cancer treatment drugs have been mimicked by rogue manufacturers and have since found their way in the region.
According to the notice by WHO, falsified versions of the two; Avastin (bevacizumab) and Sutent (sunitinib malate) were seized by the National Drug Authority (NDA) Uganda in July.
"Both products were being distributed in the vicinity of various cancer treatment centres in Kampala, Uganda," said WHO in the notice dated August 18.
WHO has since put both patients and health practitioners on high alert and cautioned them against purchasing Avastin and Sutent drugs that are not from the original manufacturers.
It has further called for extreme vigilance within the supply chains of countries likely to be affected including their hospitals, clinics, health centres, wholesalers, distributors, pharmacies, and any supplier of medical products.
Data from the Ministry of Health indicates that cancer is the third leading cause of death after infectious and cardiovascular diseases.
Together, the three account for 60 per cent of the country's mortality cases. Cancer alone accounts for 27,000 deaths annually with 40,000 new cases in the same period.
Genuine manufacturers are said to have confirmed that the drugs are not from their firms.
Avastin is the trade name of a medicine manufactured by Roche/Genentech for the treatment of various cancers among them kidney, lung, colon, ovary, among others.
It usually works by interfering with the growth of the tumors.
"It (this drug) is not manufactured by AstraZeneca as stated on the falsified versions," the notice read.
WHO noted that the falsified version of Avastin is being presented in plastic bottles containing blue or grey tablets: "The genuine version of Avastin is supplied only as an injection for intravenous use."
This is the same for Sutent, which is used to treat cancer of the pancreas and is manufactured by Pfizer and not AstraZeneca (Astrazeneca) as discovered and presented in blue and grey tablets.
"Genuine Sutent is only available as gelatin capsules," said WHO.
WHO said it is important that all medical products are obtained from genuine sources.
Also, if anyone has taken the product, WHO advises that they seek medical attention immediately from qualified personnel and the case reported to the country's health authority.
"National health authorities are asked to immediately notify WHO if these falsified products are discovered in their country," directed WHO.