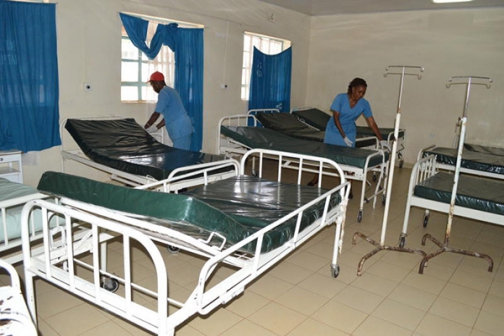 The Meru Teaching and Referral Hospital has been unable to send away three patients who have no known home address.
The ongoing doctors' strike has reduced the usually busy facility to one where empty beds welcome one into the wards. But at ward one, it is a slightly different story, thanks to three children who were abandoned in different parts of Meru after suffering cerebral palsy.
The three were rescued and taken to the hospital at different times since 2013. They are identified by names given to them by hospital workers.
Sam Baraka, 12, Mercy Gakii, 10, and Fridah Gakii, 9, are the only patients at the deserted hospital and the management is yet to decide what to do with them since there are no relatives or willing children's home to admit them.
The hospital's social worker Musoti Nyagaka said they had tried to find a willing special home but in vain.
"They are children with special needs and the hospital has really tried to keep them comfortable until this strike," he said.
Mr Musoti said the three were at the mercy of the hospital's support staff who are not qualified to take care of them. County Health Chief Officer James Gitonga said a special children's home should
Related Topics