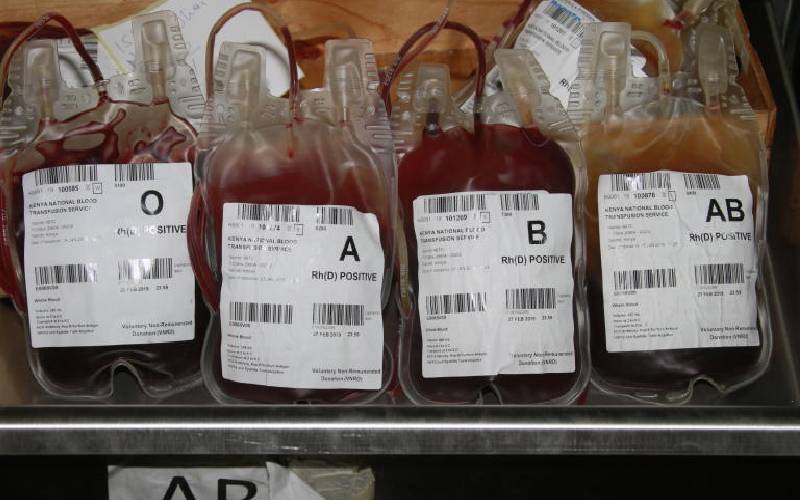 The government has formed a multi-disciplinary advisory committee to ensure the blood donated by volunteers is not sold to patients.
During the inauguration of the national advisory committee, Health Cabinet Secretary Mutahi Kagwe asked the public to submit views to the team that will enable the government to come up with a law on the handling of blood.
He said a register and IT system should enable the tracking of blood from donation to utilisation and supply.
At the end of the exercise to be conducted by the committee, Mr Kagwe said blood activities are to be centralised.
Former Kenya Red Cross Society Secretary General Abass Gullet, who is the chair of the committee, called for modern ways of managing donated blood.
The other members of the team are Bitange Ndemo, Kibet Shikuku, Patricia Murugami, Elizabeth Wala, Bharat Thakar and Jow Wang'endo. The joint secretaries are Thuranira Kaugiria, Kiprono Chepkok and Charles Rombo.
Related Topics