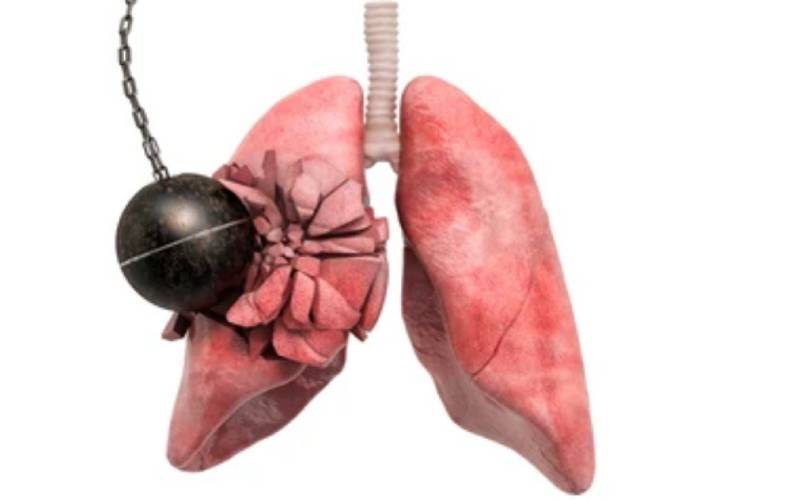 Jane Kavilu Oscar, a mother of three, lost her second born to pneumonia barely a month after giving birth in 2002.
The 38-year-old had a normal delivery at Kangundo Hospital, Machakos County, and was discharged after one day, but her daughter was always fussy.
Her mother-in-law, who was nursing her back to health after delivery, superstitiously thought the child was rejecting the surname she had been given.
Little did Kavilu know her child had pneumonia and should have been taken to hospital immediately. Instead, she says, "my mother-in-law was busy inviting elders for a ceremony to change my daughter's name."
By the time she was taken for treatment, her breathing was laboured and had lips blue. She died shortly after getting to the hospital.
This was not the case for Nduku Muendo, a year-old who had been battling pneumonia for weeks.
Her mother Mary Nthenge, 31, noticed her child was unwell and had short and fast breathing.
She was taken to Machakos Children's Clinic, where blood tests confirmed she had pneumonia. She was later admitted to Machakos Level 5 with acute pneumonia.
Nduku's father, James Nthenge, explained that they had been warned against buying over the counter medicine.
The 41-year-old father of two said superstition was ruled out even after some family members started speculating reasons for their child's endless crying.
"If I had listened to them, I would have lost my child. In fact, in our community people believe that when a child is unwell, the father has been unfaithful. But lucky for me, my wife did not listen to that," he said.
Peninah Musyoka, a pediatrician at Machakos Children's Clinic, says pneumonia is a form of acute lower respiratory tract infection that affects the lungs, especially the alveoli, which are small sacs filled with air when a normal person breathes in.
It is usually caused by different organisms such as bacteria, viruses and fungi. Streptococcus pneumoniae is the most common cause of bacterial pneumonia, with Haemophilus influenzae type B being the second.
Others are caused by respiratory syncytial virus, and pneumocystis jiroveci, which is common for children infected with HIV.
When a body gets an infection from one of the organisms, it responds by fighting it, which causes inflammation and then fluid, usually pus, occurs.
"Normal lungs are supposed to be filled with air, not fluid. So the normal function that is gaseous exchange does not take place," Dr Musyoka explained.
Lungs are a vital organ in the body of a child, and if gaseous exchange does not take place as it ought to, oxygen does not get into the blood. So the child will have low oxygen saturation, which may lead to respiratory failure. And if they don't get a ventilator, the child may die.
Management of pneumonia, she adds, depends on the level of infection and the disease pathogen causing it. For instance, a bacterial one will be treated by administering antibiotics, while more serious cases are admitted, especially when the child has low oxygen saturation in the blood.
Pediatricians say the best form of prevention of pneumonia is by observing basic hygiene, through immunisation and controlling environmental factors.
Musyoka says children should be immunised against influenza, pneumococcus, measles and whooping cough (also called pertussis). "I also advise mothers to exclusively breastfeed their children, as this will boost their immunity, stay in less crowded rooms, and avoid smoke," she adds.
Related Topics