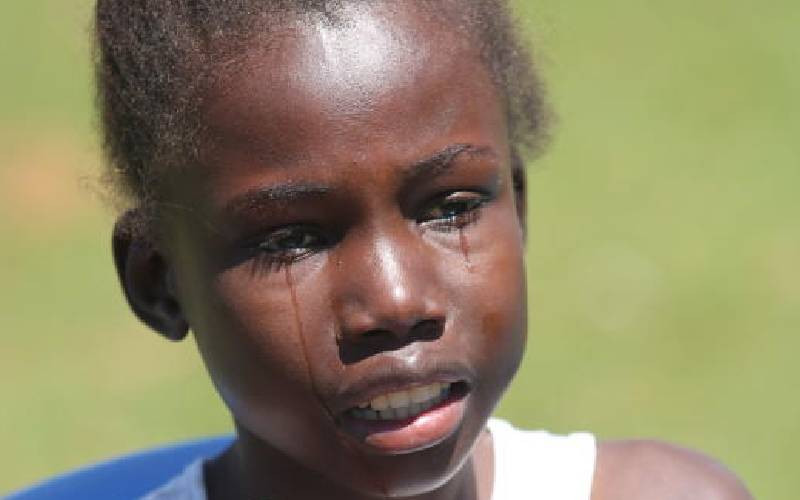 When Vinn Victory was diagnosed with sickle cell disease in 2016, she was hopeful that there would be a lasting solution to an ailment that she is battling since birth.
But seven years later, she is still in excruciating pain. Every day, Victory struggles with the unending use of medicine, regular hospital admissions, and frequent blood transfusions. Her mother cannot raise the Sh6 million needed for a stem cell transplant in India, as recommended by doctors.
Victory is a 15-year-old form three student at Uasin Gishu High School. Due to her sickness, she misses classes , dimming her dream of becoming a doctor.
Since January 2023, Victory has been admitted in hospital six times. For the last eight years, she has been nursing an ulcer on one of her limbs that has failed to respond to treatment, including grafting.
She says that only the intervention of well-wishers can help save her life. During an interview with The Standard, Victory made a passionate appeal to President William Ruto and leaders in Uasin Gishu for help to enable her travel to India for treatment.
Victory's mother Brigit Achieng Murombi, 39, is a single mother of three. She lives in a rented house at Tairi Mbili area in the outskirts of Eldoret town. She says doctors at the Moi Teaching and Referral Hospital (MTRH) Eldoret recommended that her daughter be flown to India for treatment in 2021.
Crowd funding online
"I tried to raise the funds but the amount is just out of reach. I even opened an online fundraising group. Some people ridiculed us claiming that my intention is to raise funds for business yet my case is genuine," Achieng says. Like her daughter, Achieng, is making a passionate appeal to President Ruto for help so that her daughter can get medical attention.
Achieng says she has already undergone medical tests and is qualified as a donor for the bone marrow transplant. "Now, doctors have insisted that we get fresh documentation so that Victory can go through the transplant in India. I appeal for support since her condition is deteriorating," Achieng told The Standard at her home.
She recalls that Victory became sickly a year after birth and her development was slow.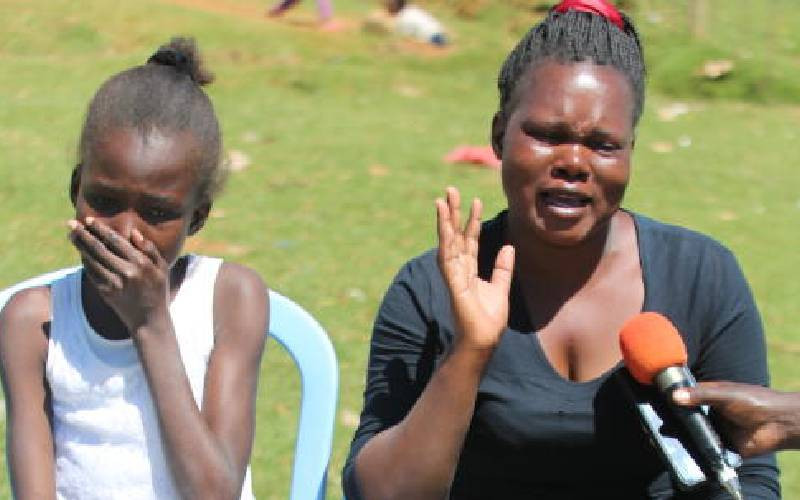 "In Standard Five, her condition got worse so we took her to hospital. Ever since she has been taking a lot of medicine. She developed an ulcer that has never healed. She goes through regular dressing and has never responded to grafting. She even did her KCPE in a hospital bed," Achieng says.
"National Hospital Insurance Fund (NHIF) and Edu-afya have been supportive whenever my daughter is admitted. The fund has cleared bills for medical tests and other procedures but we cannot afford the treatment in India," she says.
"I had a shop dealing with salon products to enable me to nurse Victory but it has since been closed. Currently, we lack the income for food, fees, rent, and upkeep of the other children. It is a burden and unless we are assisted, we might be forced to surrender to fate," she said.
Dream of being a doctor
"I dream of becoming a doctor. The doctors I meet whenever I get admitted have been so compassionate to me. I appeal for assistance from well-wishers since I can no longer concentrate in school like other learners," says Victory.
Victory's mother showed The Standard team a letter from MTRH Eldoret dated April 2023. It indicates that Victory was diagnosed with Sickle Cell disease in 2016 and in 2019, developed a chronic ulcer on her right leg that is getting worse over time.
"Patient is being referred for stem cell transplant," says the letter.
Related Topics