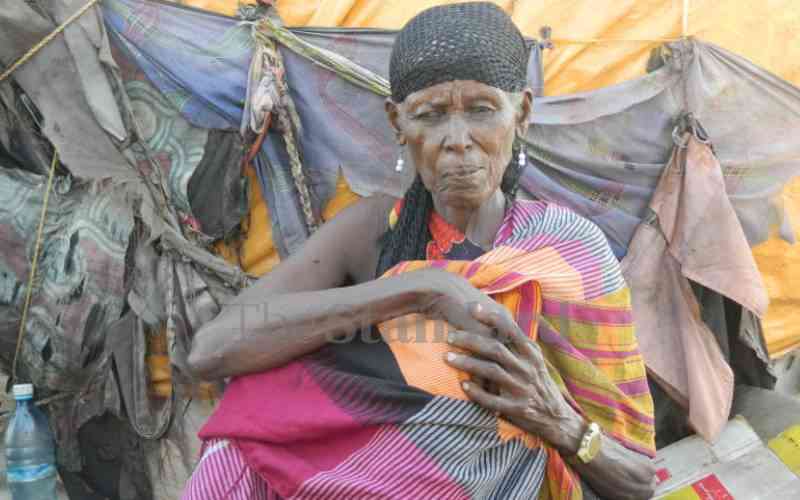 In this issue of Health & Science, we highlight the plight of the northern child, when hunger becomes a way of life, a feature where our team, supported by Médecins Sans Frontières, spent time in Marsabit in homes, with families, talking to fathers, mothers, and children.
The doctor from Médecins mentioned that the children mainly survived on sorghum, plain maize, and if from a rich family, some milk and if lucky meat. And many of the children, would never have eaten an orange or banana in their life, let alone recognise one.
I had a moment, as I often do, in these recent times. It took me back to a discussion, a few weeks ago where I wrote of "hidden hunger" and the work Bayer is doing to combat this not-well-known phenomenon.
As for a child, it is not enough to have a full stomach, it is important to also provide the necessary nutrients for growth and development. In the absence of this, children face neuro-developmental delays, stunted growth, poor immunity, and not to forget, socio-economic challenges trapped in a cycle of poverty.
Then we met UNGA group, one of Kenya's oldest flour millers with a history spanning over one hundred years, and their head of quality assurance, Lydia Wanjiru echoed sentiments close to my heart.
"Fortification of our products goes beyond those mandated by law as we know there are children for whom this is their one meal. Our mandate is that it will be a nutritious meal," she said. I cannot emphasise enough, what difference this makes in a child's life.
The solution to hidden hunger is simple public health measures, anchored in prevention and one of those is fortified meals that ensure children receive essential vitamins and minerals for growth.
As an advocate, of combating 'hidden hunger', starting with one story at a time, I believe that we can rally enough organisations to support our hidden hunger initiative.
Certainly, in a conversation with World Food Programme, they spoke of their projects focusing on food safety and addressing aflatoxin, which is a huge risk to crops such as maize and small grains like rice. The same sentiment on food safety was reinforced by UNGA, Managing Director Joseph Choge.
A matter close to my heart and what I often refer to as the greatest tragedy in Africa are the child we let die and I dare add, those we allow to have stunted growth. It is our collective responsibility, to ensure that children, our future, grow up healthy.
It is not a factor of how many meals a day, but what kind of meals they have. This is a conversation that should be part of the conversations on sustainability and corporate social responsibility, I am here to champion the cause and I shall be knocking on some doors.
Related Topics