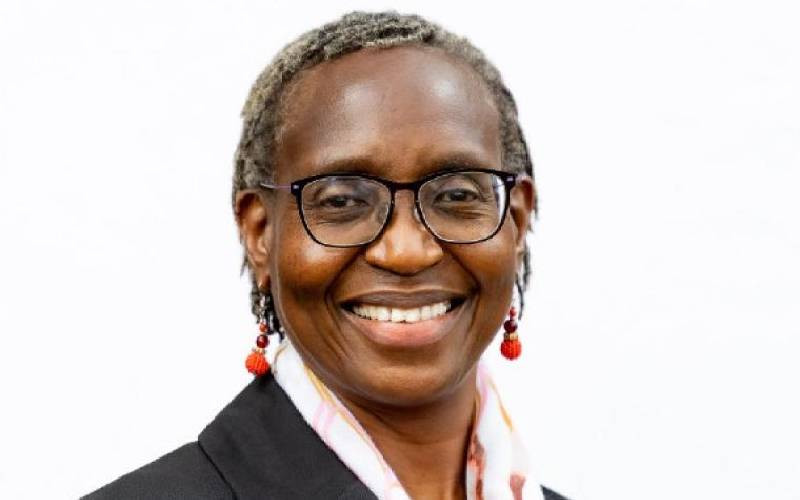 Dr Diana Wangari catches up with Elizabeth Anne Bukusi, a research professor working in obstetrics and gynaecology, and global health and focusing on sexually transmitted infections, women's health, reproductive health, and HIV care, prevention and treatment.v
Your initial specialisation was in obstetrics and gynaecology, how did you end up in Kenya Medical Research Institute (KEMRI) and biomedical research?
I joined KEMRI after working with the Ministry of Health and worked in the border town of Busia where I realised the impact HIV had on the lives of citizens.
It also raised my interest in reproductive health as many of those I treated had concerns about childbirth and other reproductive health concerns like sexually transmitted diseases.
This led to my joining KEMRI even before I went to specialise in Obgyn. KEMRI actually paid my fees and supported additional training. KEMRI provided a platform for me to grow and supported my interest in capacity building and enabling other younger scientists to find their niche in research.
Who funds your research and what would you advise a young researcher keen to maintain a steady flow of funding for their projects?
Funding is from a variety of places. The US National Institutes of Health (NIH) are the largest funder of research worldwide and have funded the majority of my work. The Billi and Melinda Gates Foundation has also funded a significant amount of the work I have been engaged in. The European Union has also funded the work we did on the vaginal ring for the prevention of HIV.
EDCTP – The European and Developing Countries Clinical Trials platform has also funded our research work. Other funding has been through the UK MRC and also pharmaceutical companies like MERK and SANOFI have also funded our research work, especially in the last few years with concerns about COVID and the need to find vaccines and treatments to mitigate the impact of Covid-19.
My advice to a young researcher – find a mentor and keep writing grants, The only way to get funded is to apply and apply again. You get a no – you look at the comments, you modify your idea and you apply again.
Have you contributed to any biomedical innovation? I believe we have seen your name in association with the vaginal ring
Most recently, I had the privilege of being one of the team members of a study that shows that the one-dose HPV vaccine can also effectively be used to prevent infection – which targets preventing and reducing cervical cancer one of the leading causes of cancer deaths among women in Kenya. This is significant because most LMIC have not been successful in rolling out the three-dose regimen and this would enable protection for a whole lot of girls and young women if we can target just getting one dose to them.
I played a role in the rollout of VMMC via our PEPFAR-funded programme FACES and also served on the data and safety monitoring board of the first trial that showed a vaginal product can reduce HIV transmission.
What would say is a barrier to more Kenyans joining medical research?
Lack of information that this is a viable career option and a lack of opportunities because of relatively limited funding. Our education system did not teach us to inquire. It has had too much rote learning and not teaching people to ask questions and to try and find solutions. Perhaps the CBC will change this. We also need good writing skills to compete in the international arena. If one cannot write well or put down the good ideas they have on paper then it is very difficult to get funding or do research or get published. We need to teach or train young Kenyans on good writing skills and encourage them to ask questions and seek answers.
Related Topics