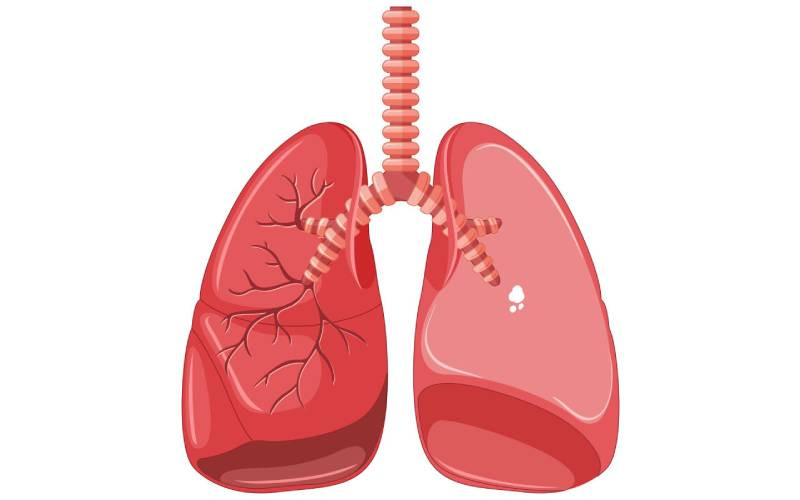 In the wee hours of the morning, my son woke up coughing continuously, diverting the family's attention to his bedroom.
He coughed while holding on to his chest to suppress the pain he was feeling; he had described the pain to be like a needle piercing through his ribs.
Because of the cold weather, I brought my son warm clothing. However, he declined to put on more clothes claiming that he was so sweaty and was feeling restless. Upon laying my hands on his forehead, I realised he had a high temperature and was sweating profusely.
When I took him to the hospital, the doctor conducted a chest x-ray on him to analyse if he could be having pneumonia based on the symptoms that he depicted.
Hours later, the results were out reading negative and dismissing the doctor's presumptions.
Alternatively, the doctor prescribed cough syrups and painkillers to help us deal with the situation as he directed us to return if the illness persists.
Despite being under medication, the cough and chest pains persisted, which prompted us to visit another clinic.
The second medic went through the patient's file and conducted a sputum and blood test which then revealed that my son had tuberculosis.
It is at that time that the doctor blamed me for not seeking medical attention early enough, causing him to lose weight and struggle to breathe.
Flashing back to where my son could have contracted the disease, I remember that it was a few weeks after we came back from the upcountry.
One of my family members was infected with tuberculosis and through the daily interactions is how my son could have been infected.
When we came back to the city, it first started with a dry cough accompanied with a running nose that usually intensified at dawn.
The symptoms were flu-like so I resorted to buying cough syrups and antibiotics from a nearby chemist and advised my son to keep his jackets, trousers and socks on so as to avoid 'cold weather effects'.
After months of taking turns with cough syrups and painkillers, I was relieved to have gotten the right diagnosis.
My son is now under medication for tuberculosis and he is getting better progressively.
- As narrated to Sharon Wanga, a Standard Group Reporter. Are you a patient, family member, or medic with a health story to share? Write to us on [email protected]
Related Topics