Home
/
Health & Science
Experts warn Kenyans not to treat Covid-19 like seasonal flu
Health & ScienceBy Mercy Kahenda | Tue,Jan 18 2022 00:00:00 UTC | 3 min read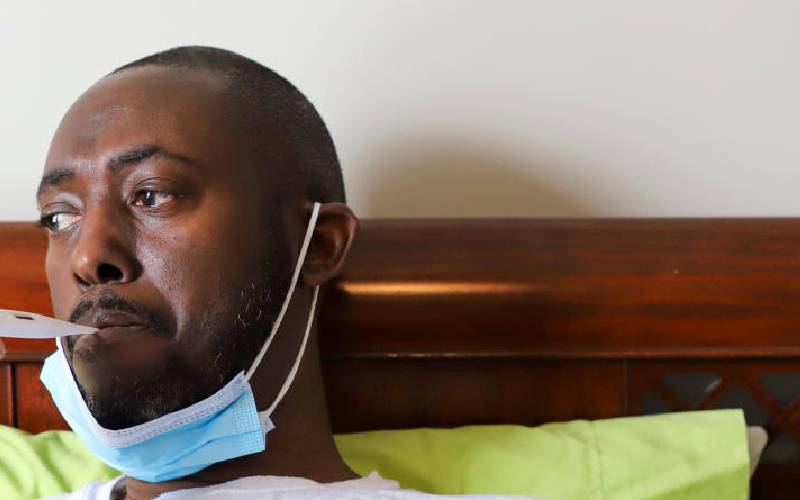 Scientists have cautioned Kenyans not to treat Covid-19 like flu as is the case in Europe.
Spain, for instance, has categorised coronavirus as flu as Covid-19 is more endemic and is no longer a pandemic there.
The announcement was made a week after the country recorded more than 100 daily deaths.
Kenyan scientists have warned of more infections and mutations if people keep dropping the guard.
Julius Oyugi, director of research, University of Nairobi Institute of Tropical and Infectious Diseases, noted, "Kenyans and the continent cannot treat Covid-19 as normal flu, as we have not vaccinated a larger population to create herd immunity. We should therefore continue to wear face masks and get jabbed."
Prof Oyugi added that even the vaccinated can transmit the virus and we are not out of the woods yet until the rate of transmission is minimal globally.
He said low infections and fatalities in Kenya and Africa in comparison to Western countries might send a false hope that Covid-19 is common cold.
"We do not know much about emerging variants and therefore we cannot be in our comfort zone," warned Oyugi.
In a separate interview, Matilu Mwau, an infectious disease expert and deputy director at Kemri, noted that European countries are treating Covid-19 as seasonal flu after vaccinating large populations and revamping containment measures.
"For the African continent, we have not got to the level of treating Covid-19 as flu yet," said Prof Mwau.
"We have not vaccinated as much as we can, nor enforced the measures as much as we should. We have some catch up to do despite a number of people having attained natural immunity through infection, but which is not a strong stimulator of immune response to coronavirus."
Vaccination, he predicts, will become standard of care for many and not just against Covid-19, but for other diseases, meaning the future of vaccines is bright.
"This is the first time in the history of infectious diseases that we have seen during a pandemic, several developed within less than a year," said Mwau.
He added that people across the globe are realising the danger posed by the unvaccinated with Serbian tennis star Novak Djokovic serving as a good example. Djokovic was deported from Australia for not being vaccinated against Covid-19 during the Australian Open in Melbourne.
"The Australian people deported him because he posed a danger, irrespective of how good he is as a player," observed Mwau.
"There is an emerging anti-vax group, with each individual having reasons for resisting the vaccines, some of them which could be ignorance, misinformation and religious beliefs."
Centres for Disease Control and Prevention notes that spread of misinformation on social media can affect Covid-19 vaccine confidence.
"Anyone resisting vaccination is trying to maintain the virus in a population," argued Oyugi.
"The problem with such may result in emergence of new variants that may nor respond to vaccines hence complicating matters."
Related Topics