Home
/
Health & Science
Can using the rod spoil a child?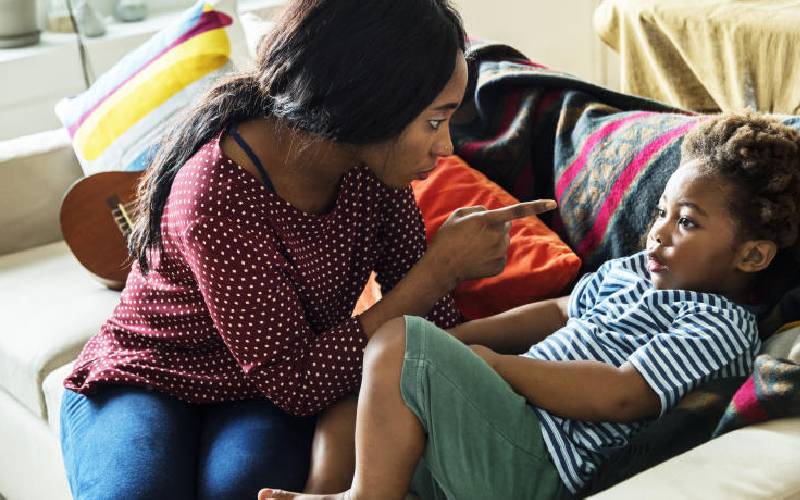 Spare the rod and spoil the child is what the good book says. However, over the years it's become quite a debatable topic, some saying physical punishment is important while others say they cannot subject their children to that level of 'torture'.
A report published in the Lancet shows that physical punishment is increasingly viewed as a form of violence that harms children and that physical punishment increases child behaviour problems over time.
According to James Ndirangu, a 42-year-old father of two, he has never physically punished his children fearing it might affect their relationship.
"Growing up my father believed so much in physical punishment and it strained our relationship. I feared him instead of respecting him. I am in my 40s and I am still uncomfortable when he's around. That relationship was ruined," he says
Peter* a journalist says that he does not punish his children; his wife is in charge of discipline.
Similar sentiments are echoed by Mary Achieng', a fishmonger in Nairobi who believes that children who go astray were never spanked when they were younger.
"My daughter is eight years old and I beat her when she's wrong. I am not one who sits and dialogues with the child, why would I dialogue with a child if they are wrong? I beat them even with slippers," she says
However, Susan* a TV production assistant says that dialogue and grounding are the only ways she punishes her children since she does not believe in physical punishment.
A lot of physical punishment happens in schools. A headteacher who chose anonymity says that physical punishment should not be up for debate. Physical punishment should be mandatory.
"Students should be punished to instill respect and get rid of laziness. They work hard after being physically punished, even the bible allows it," he said
Melisa a 25-year-old teacher in a boys high school in Nyanza says that teachers are second parents and no parent would intentionally harm a child.
"There are alternative ways to punish a child, I make them write down what mistake then let him think about it. If it's a big offense then I will just send the boy home and bring the parent," she says
Melisa says that the school has a guiding and counseling department that caters to that however it's still a challenge.
"Boys don't like opening up, so it's always a challenge during their therapy sessions, the department is not that active but we have been advocating for them to open up," she concludes
Psychologist Jacque Gathu says that as a result of spanking, children tend to think that the only way to sort out an issue is through beating which contributes to a lot of violence.
Gathu also says that spanking is just a parent throwing tantrums because they have lost control.
"When you spank you don't even teach the child appropriate ways to behave, you only teach them ways to become sneaky and they learn how not to be caught," she adds
Jacque advocates for a time-in and not time-outs. Instead of telling the child to isolate themselves, you tell them they have made a mistake. "Differentiate the person from the behavior and then stay with them as they think about what they have done. So that they still know you love them."
The Lancet report indicates that there's no guarantee that physical punishment will result in positive outcomes over time, also physical punishment might get you in trouble with child protective services.
"The consistency of these findings indicates that physical punishment is harmful to children and that policy remedies are warranted," says the report's summary.
Related Topics