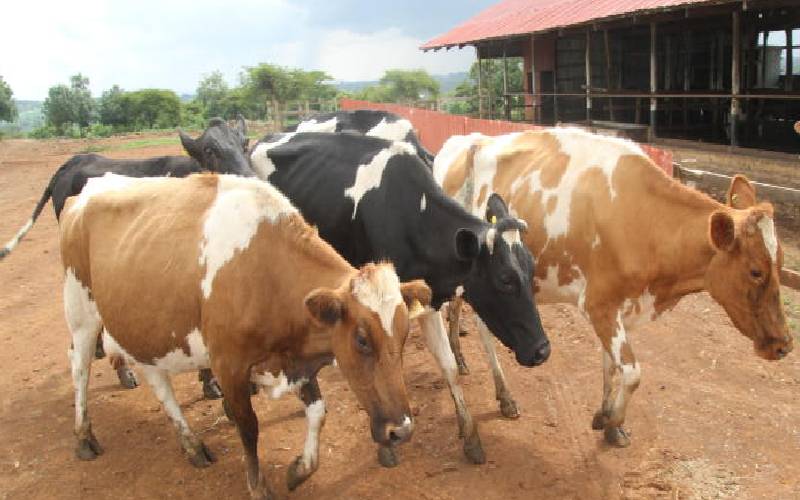 The high levels of drug residue in livestock products has been blamed on the rise in quacks in the veterinary sector across the country.
Kenya Veterinary Paraprofessional Association said this has been worsened by the opening of unregulated agro-vets in towns.
The chairman John Ngige said over 60 per cent of vets working in rural areas were quacks.
Ngige attributed the high levels of drug residue in the products to the current international ban where the country cannot export its livestock products.
"The country has a very high potential in livestock sector but we are currently banned from exporting our products due to the high drug residue levels," he said.
He said that the quacks were not advising farmers on the correct use of livestock products after vaccinating them leading to a rise in antibiotic resistance among consumers.
"We are worried by the rising number of quacks in this sector and we are calling on the department of livestock to work with us in addressing the crisis," he said.
Speaking in Naivasha on Monday, Ngige said that agro-vets shops had mushroomed in major towns further worsening the situation.
"We have done research and found out that over 50 per cent of the agro-vets are managed by unqualified personnel who at times end up issuing the wrong prescription," he said.
This comes barely a month after a study on chicken meat and pork in the country's supermarkets shelves established that they were contaminated by various forms of bacteria.
According to the study by World Animal Protection, 95 per cent of the samples collected from top supermarkets in the country confirmed the presence of the superbugs.
Related Topics