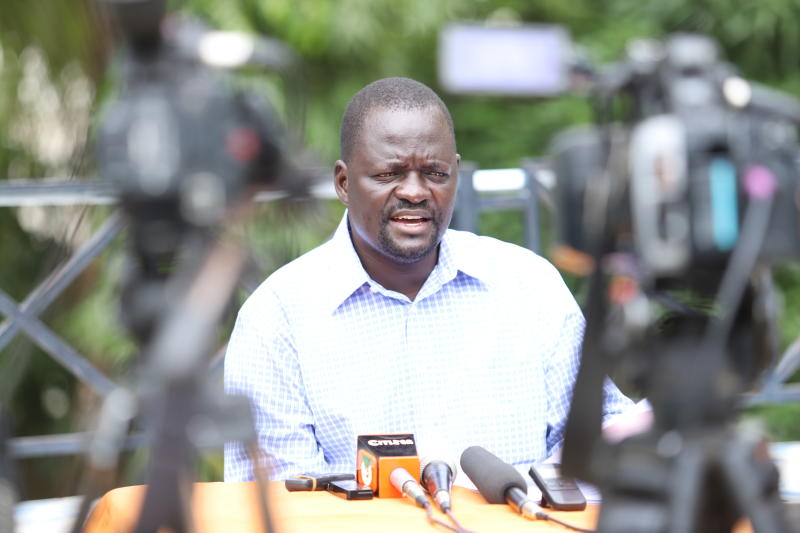 A proposed law to cushion families that cannot bury their dead because of hospital bills is yet to be tabled in Parliament.
Nyando MP Jared Okello's Bill seeks to save grieving families the agony of struggling to clear the hospital bills in order to be allowed to give their kin a decent burial.
The proposed Health (Amendment) Bill, 2019, Okello said, will cure the lacuna in law being used by hospitals to hold bodies as collateral.
The Bill is currently in the pre-publication stage and will be introduced before the House for the first reading when it is ready.
"The proposed legislation was approved by the Budget and Appropriations Committee and is awaiting the House Business Committee (HBC) to put it in the Order Paper for first reading," he said.
James Mwamu, the former president of East Africa Law Society attributes the culture of detaining bodies as collateral to a lacuna in legislation.
"We should have a law that gives the timelines within which a body should be disposed of.
"That way, the hospitals will have no basis to hold onto a body for so long as they are accustomed to do in the event medical bills are not cleared," he said.
The lawyer believes the emotional attachment Kenyans and Africans at large have with funerals makes it even easier for hospitals to employ unorthodox means of demanding medical bills to be paid.
"You've seen families go as far as travelling to the US to have their kin's bodies flown to Kenya for burial. In essence, there is no funeral without a body," he says.
"Have you ever thought of what a hospital will do in the event you leave them your kin's body? They'll simply bury it at their expense. Corpses have zero value."
Mwamu's reasoning concurs with Justice Philip Waki's judgment of 1998 in a case where a hospital had pulled the detention bait on Jackson Mwasaru's body.
The judge ordered the release of the body detained by Pandya Memorial Hospital for about one year over non-payment of Sh644,410.
"It is trite law that there is no property in a dead body. It cannot be offered or held as security for payment of a debt. It cannot be auctioned if there is a default. It cannot be used to earn rental income in a cold room," he said.
A similar observation was made in January 2016 by Justice Joseph Sergon who ordered Karen Hospital and Montezuma Monalisa Funeral Home to release for burial the body of Freddy Nyaigero.
Nyaigero had a Sh17.5 million bill. His mother Mary Akinyi and brother Benjamin Maoga filed a case at the High Court.
In response, the hospital said it was aware that the dead man's family was entitled to the custody of Nyaigero's body, but it was equally entitled to be paid the expenses incurred.
Justice Sergon ruled that the hospital will not lose the right to file recovery proceedings against the dead man's estate and his kin who committed to settle the bill.
"There is no property in a dead body. Therefore it does not make sense for the respondents to continue detaining it," the judge said.
Related Topics