Home
/
Health & Science
Kenyans holding 20,000 oxygen cylinders, hurting Covid fight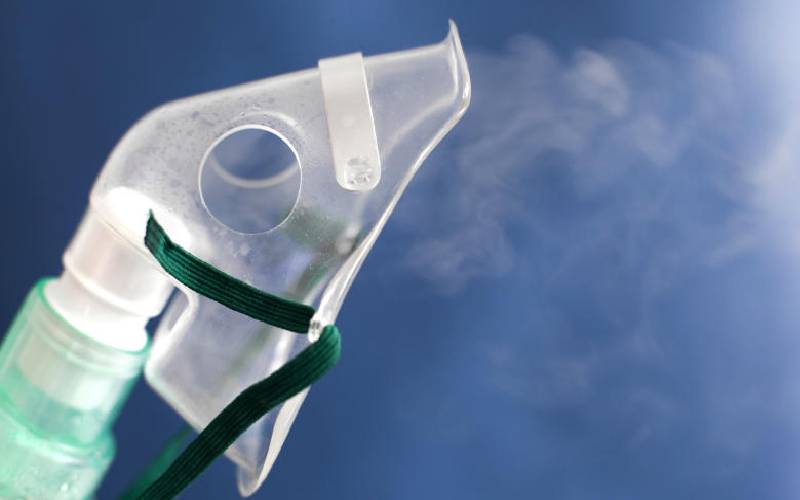 Some 20,000 empty oxygen cylinders are still held up in people's homes and health facilities, curtailing the fight against Covid-19.
Speaking outside Afya House on Monday, Health CS Mutahi Kagwe called on Kenyans to return the cylinders to respective plants.
Kenya has 75 oxygen plants but not all are operational, Kagwe said.
CS Kagwe said that in conjunction with World Bank, Kenya is looking to ensure all the oxygen plants are up and running.
Last year, Kenya's demand for oxygen was 410 tonnes, in January, it moved to 560 tonnes, and moving forward it could go to 880 tonnes. The Health docket chief said as it is, the operating plants cannot meet that demand.
Oxygen, which was classified by the World Health Organisation in 2017 as an essential medicine for the treatment of hypoxemia (low oxygen levels in the blood), was listed as such in the 2019 Kenya Essential Medicines List as one of the six inhalational medicines that should be available from the dispensaries level.
The Covid-19 pandemic has accelerated the global demand for oxygen and made the delivery of oxygen supplies more urgent. WHO says it is working in the most vulnerable countries to scale up oxygen supply.
"The need for oxygen has increased to 1.1 million cylinders in low to middle-income countries alone," WHO says.
Early in the pandemic, WHO's first phase approach was to scale up oxygen supply in the most vulnerable countries by procuring and distributing oxygen concentrators and pulse oximeters.
As of February 2021, the agency and partners distributed more than 30,000 concentrators and 40,000 pulse oximeters and patient monitors, reaching 121 countries, including 37 countries that are classified as "fragile".
Take a quick survey and help us improve our website
Take a survey
WHO is also supporting with technical advice and, in some places, procurement of oxygen sources at scale. This includes pressure swing absorption plants that would be able to cover higher oxygen demand in larger health facilities.
Specific barriers to oxygen systems include cost, human resources, technical training, and continuous and reliable power supply.
In the past, some countries have had to rely exclusively on oxygen cylinders from private vendors that are often situated abroad, limiting the continuity of supply.
"The Emergency Preparedness Unit at WHO is working with the Ministries of Health in places like Somalia, South Sudan, Chad, Eswatini, Guinea Bissau and other countries, to design oxygen plans to fit local needs," the global health agency says.
Related Topics