Home
/
Health & Science
A win against superbugs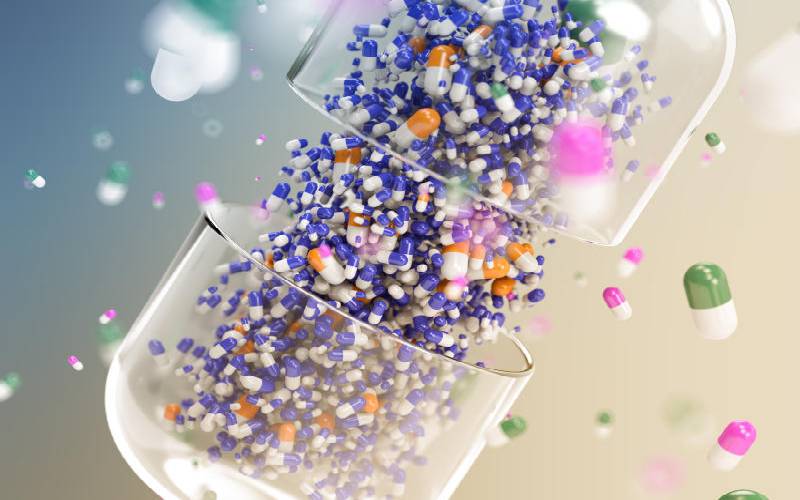 Scientists have discovered a new class of compounds that can fight drug-resistant microbes and improve the body's immunity against pathogens.
Antibiotics usually target essential bacterial functions like protein synthesis, the building of the cell membrane and metabolic pathways. But over time, bacteria can develop resistance to drugs by mutating what these drugs target in them, inactivating the drugs, or pumping them out.
Scientists from Wistar Institute took some of the drug-resistant bacteria and focused all their efforts on disrupting the working of an enzyme that helps in a process that produces molecules that ensure the survival of these microorganisms against antibiotics. And they succeeded.
Since previously available enzyme inhibitors could not penetrate the bacterial cell walls, the scientists synthesised new molecules that were able to get inside the bacteria.
"We took a creative, double-pronged strategy to develop new molecules that can kill difficult-to-treat infections while enhancing the natural host immune response," said Farokh Dotiwala, a lead researcher in the study.
What is antimicrobial resistance?
Antimicrobials are medicines used to prevent and treat infections in humans, animals and plants. They include antibiotics, antivirals, antifungals and antiparasitics. Antimicrobial Resistance (AMR) occurs when bacteria, viruses, fungi and parasites change over time and no longer respond to medicines making infections harder to treat and increasing the risk of disease spread, severe illness and death.
Antibiotics and other antimicrobial medicines are becoming increasingly ineffective as drug-resistance spreads globally leading to more difficulty to treat infections and death.
The list of bacteria that are becoming resistant to treatment is growing, new classes of antibiotics need to be developed to prevent public health crises across the world. With only a few new drugs on the pipeline, the World Health Organization has declared antimicrobial resistance one of the top 10 global public health threats facing humanity.
Currently, at least 700,000 people die annually due to drug-resistant diseases. It is estimated that drug-resistant diseases could cause 10 million deaths each year by 2050. Damage to the economy could be as catastrophic as the 2008-2009 global financial crisis. According to the UN Ad hoc Interagency Coordinating Group on Antimicrobial Resistance antimicrobial resistance could force up to 24 million people into extreme poverty by 2030.
High rates of resistance against antibiotics frequently used to treat common infections have been observed world-wide. For instance, antibiotic-resistant Mycobacterium tuberculosis strains are threatening progress in containing the global tuberculosis epidemic. In 2018, the WHO reported about half a million people having a new form of tuberculosis that is resistant to the two most powerful anti-TB drugs.
Resistance has also developed to most antivirals including antiretroviral (ARV) drugs which are used to treat HIV. The WHO says that all ARV drugs are at risk of becoming partly or fully inactive because of the emergence of drug-resistant HIV (HIVDR). Patients on ARV therapy can acquire HIVDR, while HIV-negative people can be infected with HIV that is already drug-resistant.
Related Topics