Home
/
Health & Science
Report shows disease leaves many families in financial distress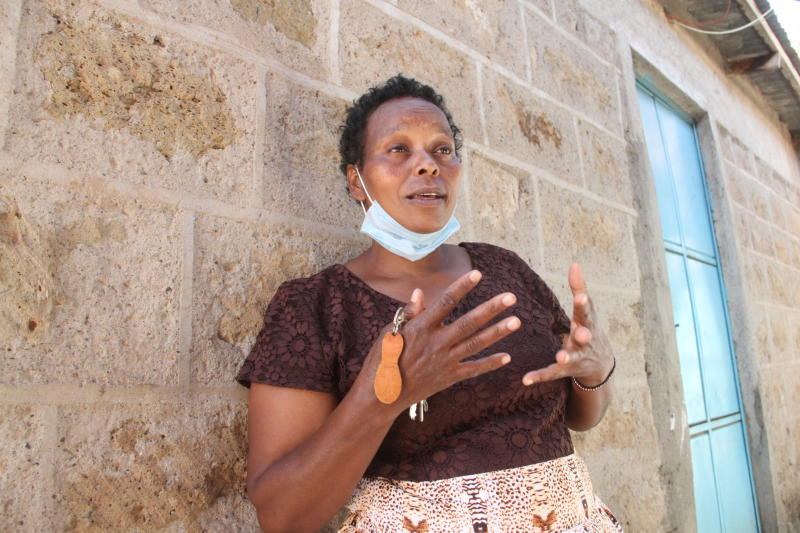 Jackline may be cancer-free, but there is little to speak of about this freedom. The disease has not only left her with scars but also a prisoner tied to her bed, alone.
"My family left me," she says. "I have been hungry for three days. I call some of them to bring me food, or at least come and cook for me but they just give promises, others say they are busy and they switch off their phones. I reached a point and said let God's will be done."
"Don't you have children?" I prod.
"I do. I have four children – one boy and three girls. They are all grownups, the last one is set to join university. But I understand if they cannot help. They have no stable jobs. So, even if they love or hate me, how will they be of help?"
Jackline's predicament reflects what has been documented in a report released yesterday. It sheds light on how devastating cancer is to those who are not protected financially.
The report, titled Economic and Social Consequences of Cancer in Kenya, documents stigma, family conflict and broken marriages as some of psychological effects of cancer.
"Focus group participants and several experts' informants also emphasise on the damage to social relationships that result from the cancer experience, with many broken marriages and destroyed families," reads the report compiled by World Bank.
This damaged social fabric, which is what cancer patients depend on for their economic support, not only leaves them financially unstable but also psychologically insecure.
The report notes that many households with cancer patients are forced to sell their household items or borrow to cater for treatment and other needs.
"For example, one uninsured cancer patient incurred a debt of almost Sh2 million compared to an annual household income of Sh540,000," the report reads.
"In addition, all patients faced an adverse impact on market consumption, reflecting additional spending on transportation, accommodation and special food."
Painful to remember
This kind of financial burden is what Jackline is facing. She says despite being required to attend clinics, she does not.
"If I have to go to hospital, I need to hire a taxi and have money for consultations. Is it food that I will worry about or clinic visits?" she poses.
Jackline cannot leave her bed without assistance. She has a catheter to help her pass urine, and a colostomy bag to collect stool.
Lying in bed in her two roomed house in Dandora, Nairobi, the 55-year-old tries to recall the events that led her to being diagnosed with cancer of the vulva.
Some events are too painful to remember and she just bursts into wails. She has wounds, showing the extent the cancer has ravaged her.
She says that in 2009, she noticed some pink growths on her private parts. They were itchy. Since she had a coil for family planning and she thought if it was removed, the symptoms would subside.
Despite using some cream and being in and out of hospitals, the growths did not subside. A surgery was done in 2016 to remove the growths and that left her using a catheter.
Another surgery that was done in 2019 at Kenyatta National Hospital to correct the wound is what confirmed cancer. She was discharged in October 2019 after undergoing chemotherapy and being found cancer-free.
Yet her recovery was just but a comma in her turmoil. Zipporah Kaguri, a community health volunteer in the area, and some of her church members, came to her aid.
"She depends on us for almost everything. Another church member and I prepare meals for her but you know even when I do not have, I cannot tell her so. I would rather go hungry for her to get something to eat," says Kaguri.
According to the report, high medical costs related to cancer and resultant economic downfall explain why relatives or spouses of cancer patients vanish when the diagnosis comes.
The report notes of reliance on siblings and relatives to cater for the medical bills. At times this depends on how strong the bond is. While Jackline was abandoned by her spouse, her children are in no position to help.
"The quality of social networks and family structures proved critical in mitigating the impact of a cancer diagnosis for participants in this small study. The quality and duration of marital relationships appear to substantially affect how the patients coped and managed," the report reads.
"The distribution of financial responsibility when an elderly parent is sick may be related to the quality of the relationships between the parent and the adult children and among the siblings.
According to the report, cancer related costs range between Sh94,640 and Sh2.4 million.
Related Topics