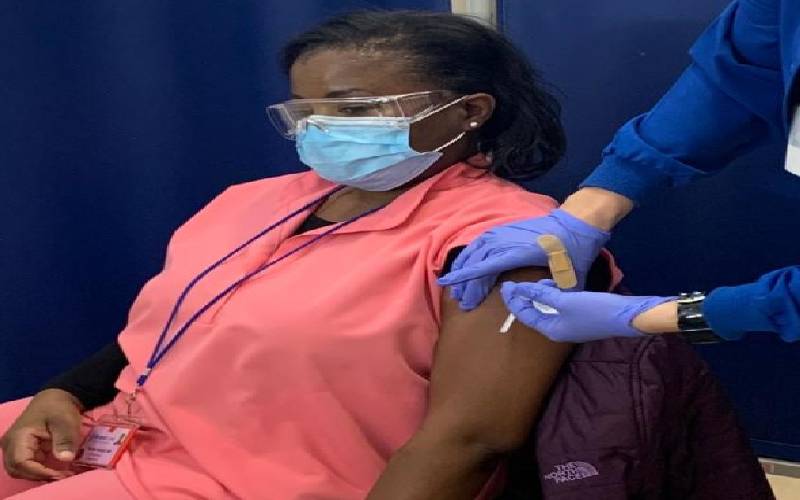 Clinical officers have called off their strike after signing a return-to-work formula with the government. Kenya Union of Clinical Officers Secretary-General George Gibore said the issues they had raised with the Ministry of Health before downing their tools for 26 days had been resolved.
The items they wanted addressed included being provided with adequate Personal Protective Equipment, better remuneration, comprehensive medical cover, and having a facility to specifically care for clinical officers who might get infected with Covid-19.
"The strike has been called off immediately, and we ask our members to resume duty within the next 24 hours," said Mr Gibore.
He added that the union was willing to work with government to ensure there is no other strike, but insisted that would only happen if the agreement is followed.
Health Cabinet Secretary Mutahi Kagwe referred to the signing of the agreement as a "New year gift" to Kenyans, adding that with schools reopening on Monday, it was necessary for health facilities to be adequately prepared to handle any cases that might arise due to increased interactions among students.
Mr Kagwe said negotiations with striking nurses and laboratory technicians were still ongoing, and that they hoped all matters would be settled soon.
Kagwe appealed for adherence to containment measures to control Covid-19, adding that the disease had shown no sign of relenting.
New cases
Yesterday there were 156 new cases, from a sample size of 4,317. Eleven people died, a significantly larger number, compared to the trends that had been recorded in the previous days.
The positivity rate is now at about 3.2 per cent, but Kagwe warned that the figure might rise this month when children return to school, and slow down thereafter.
He said nothing was off the table on interventions they might resort to should there be a surge in the number of infections among learners, as has been reported in other countries when schools reopened.
Kagwe said the government had secured about 7.5 million masks that would be distributed to deserving cases.
The CS assured Kenyans that they had already secured vaccines and were laying down protocols to be used to distribute them.