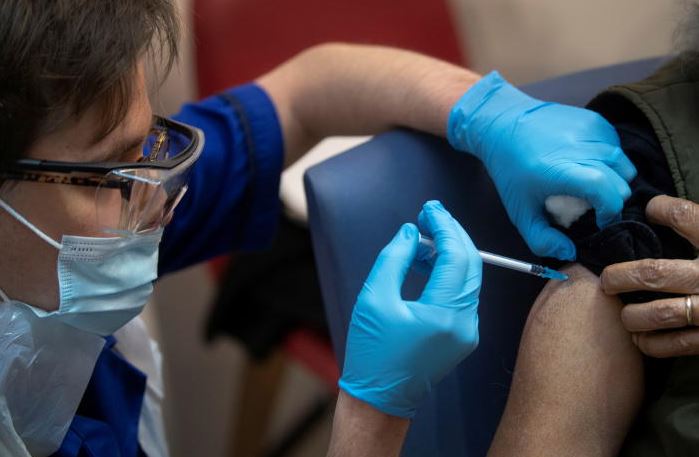 Health CS has warned Kenyans to prepare for a probable slow and long-drawn vaccination process.
Only about 1.4 million Kenyans will get the free Covid-19 vaccine. The World Health Organisation (WHO)-managed Covax facility will deliver doses enough to cover three per cent of populations in each of the 190 Covax participating countries by June. "The first tranche of doses – enough to protect health and social care workers – will be delivered in the first half of 2021 to all participating economies," said the UN health agency in a statement.
The rest of the 24 million doses Kenya is expecting through this arrangement, WHO says, will be delivered within the second half of next year. The government says it has also applied to buy 12 million more doses at Sh 10 billion. This would bring the total coverage to about 30 per cent of the population or approximately 14 million Kenyans, though the latter Sh10 billion purchases may not be available until 2022.
"Additional doses to reach higher coverage levels will be available in 2022," said WHO and Gavi, the Vaccine Alliance, in a statement.
The Ministry of Health has said it is also discussing with China and Russia on the possibility of accessing more doses of their vaccines. A search through the Unicef and Duke University's Covid-19 vaccine market trackers have no evidence that Kenya has made any other request outside Covax.
However, Kenya with no technical capacity to independently evaluate such vaccines has little option to procure outside the United Nations and western donor systems.
But with current procurement plans promising to only cover 30 per cent of the population, this still falls short of the 70 per cent threshold for achieving herd immunity against the virus.
"We must do better than this," says Isaac Chilwa who works for a travel agency in Nairobi. He argues that vaccine certificates and coverage may soon be used especially by rich countries to regulate international travel and trade.
On Monday the Cabinet Secretary for Health, Mutahi Kagwe (below) cautioned Kenyans to prepare for what could be a slow and long-drawn vaccination process.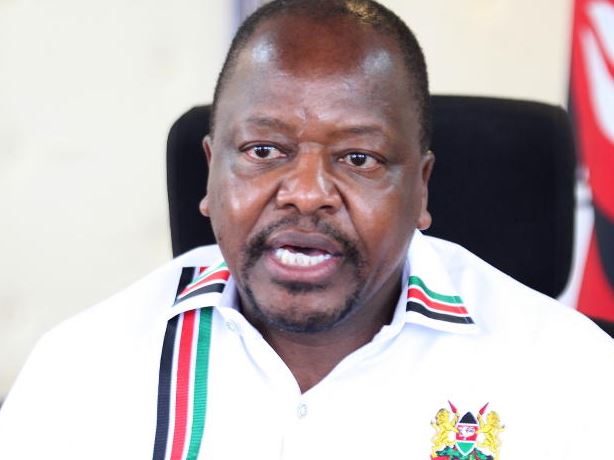 "It is not possible for us to have enough Covid-19 vaccine for everybody at once," he said and added that a team of experts is currently working on logistics for procurement, distribution, and vaccine prioritisation. Director-General for Health Dr Patrick Amoth has said first to be vaccinated are 430,000 health workers, a figure which differs significantly from official data.
After health workers next to be vaccinated, Amoth said will be 5.3 million elderly persons; then 4.4 million people living with chronic diseases, and then 830,000 teachers and security personnel, reaching about 20 per cent of the population.
This will also almost exhaust the initial 24 million free doses promised through the Covax Facility in 2021. Amoth has also made it clear the Oxford University/AstraZeneca vaccine is the preferred choice for Kenya. This he said is due to its ease of storage, possible lower cost, and not least because it is also being tried in the country.
The Kenya trial results expected later in 2021, if positive could be hugely significant because they may lead to a single dose vaccine unlike the others which require two doses.
"We plan to evaluate the safety and immunogenicity of a single dose of ChAdOx1 nCoV-19 vaccine among 400 adults aged over18 years," says the Kenya study protocol.
Though Kenya says it has made the necessary requests for the Covax allocation, delivery is however, not guaranteed.
"All deliveries are contingent upon several factors, such as regulatory approvals and country readiness," said Gavi and WHO in a statement last week.