Home
/
Health & Science
Second Covid-19 vaccine to be tried in Kenya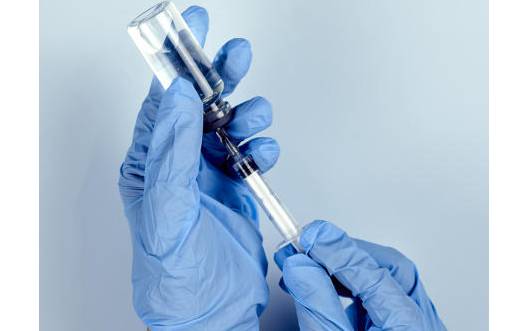 A second Covid-19 vaccine will be tested in Kenya in a major study targeting 34,500 volunteers from across the world.
The vaccine developed by France's Sanofi and UK's GlaxoSmithKline brings to two the coronavirus vaccines being tested in Kenya.
This is alongside the Oxford University/AstraZeneca vaccine in its second month of testing among health workers in Kilifi at the Coast.
The Sanofi study protocol, No. PACTR202011523101903, registered as per the World Health Organisation's (WHO) standards, is currently going through the approval process.
Initially hoped to start this month (December 1, 2020), it may be delayed due to a slow local approval process and recent developments abroad.
Last week, the two companies reported their vaccine programme would be delayed after early trial results showed low efficacy among older participants. "Sanofi and GSK announce a delay in their Covid-19 vaccine program to improve immune response in older adults," said a statement released by Sanofi on Friday.
Following the results, the developers said they will now reformulate the vaccine and re-launch trials in February hoping to have approved shots by the last quarter of 2021.
In Kenya, the study proposes to recruit both male and females adults aged 18 to 99 years to receive two injections at 21 days apart. The participation will also be open to HIV positive persons who are in stable condition.
The two-year study in Kenya will be led by Dr Videlis Nduba of the Kenya Medical Research Institute (Kemri).
Recruitment will be done at Kemri centres in Kisumu and Nairobi and the Aga Khan University Hospital, Nairobi. Also participating will be the United States Army Medical Research Directorate-Africa in Kisumu. [Gatonye Gathura]
In October Sanofi/GSK signed an agreement with the WHO-led COVAX Facility for 200 million doses of their vaccine once it is approved.
COVAX Facility is a donor initiative aimed at helping poor countries access Covid-19 vaccines. Last week the head of immunisation at the Ministry of Health Dr Collins Tabu confirmed Kenya will get the vaccines through COVAX.
"This is not because we are not able to do it on our own but because the global community has come together to ensure everyone has an equal opportunity to the vaccines," Tabu said in an interview on KTN News.
He assured Kenyans the ministry is ready to roll out the vaccines once available in the country early next year.
An assessment he and others published in August showed only about a half of vaccinators in 10 counties - Bungoma, Kajiado, Kiambu, Kitui, Migori, Mombasa, Nakuru, Taita Taveta, Trans Nzoia and West Pokot were trained in immunisation.
"Just less than half, 41 per cent of health workers reported ever receiving training on vaccination," says the report in the journal Plos One.
The five-year national immunisation plan to 2019 says Kenya is ill-prepared to monitor safety and effectiveness of vaccines. "Adverse events following immunisation are poorly reported and investigated due to lack of trained staff and scarce resources," indicates the plan.
The Kenya Harmonised Health Facility Assessment released in February found that 37 per cent of facilities offering immunisation did not maintain the required temperatures for vaccine storage.
A 2016 audit by GAVI – the Vaccine Alliance, who are also key in the COVAX Facility reported corruption and poor storage and handling of vaccines in Kenya.
Related Topics