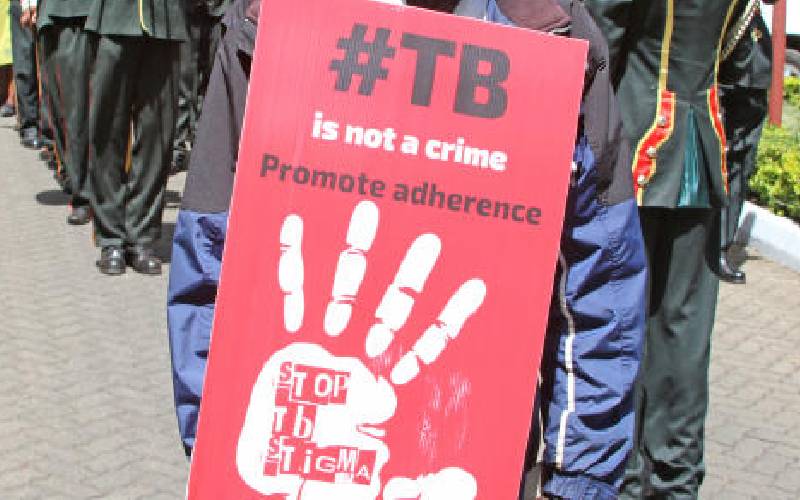 A claim that the BCG vaccine given to infants at birth can protect one against Covid-19 has been debunked even as fears emerge of a surge in tuberculosis cases in the country.
The concerns are based on the similarity of symptoms between the two diseases, which are cough, fever and shortness of breath.
According to a breakdown by the Ministry of Health on Covid-19 cases: Cough, fever and difficulty breathing are the leading three symptoms of the SARS-CoV-2 virus presented by 54, 41 and 29 per cent of all Covid-19 cases.
While a vaccine against Covid-19 is still in the works, the claim that Bacillus Calmette–Guérin otherwise known as the BCG vaccine against TB can protect one from the SARS-CoV-2 virus has been found to be a far-fetched theory.
Dr Kalubusia Kakai, an immunologist said so far there is no clear data to confirm this claim. However, experts in different publications have been out to prove benefits of the vaccine. "People who are dying now from Covid-19 have been vaccinated, so we cannot say authoritatively you cannot get it," he said. "We also have had cases of children as young as one-year old who have tested positive for Covid-19, and records show they have been vaccinated."
A study published by the Proceedings of the National Academy of Sciences of the US on July 9, attempted to explain this phenomenon by analysing mortality data between countries with a national BCG vaccine policy and those without. "We found that Covid-19 mortality in the states of New York, Illinois, Louisiana, Alabama and Florida (unvaccinated) was higher than states from BCG-vaccinated countries (Pernambuco, Rio de Janeiro, and Sao Paulo in Brazil; Mexico State and Mexico City in Mexico).
"This is remarkable, considering that three states from Latin America have much higher population densities than the North American states analysed," reads the study titled BCG vaccine protection from severe coronavirus disease 2019 (Covid-19).
Kenya has a national BCG vaccine policy that demands all children receive this vaccine as part of their immunisation programme. Of the 285 Covid-19 deaths reported as of Monday, four per cent had TB as an underlying condition.
"TB is an immuno-suppressive disease, so when you have it you are more exposed to Covid-19, and if you are not taking your medicine, then there is risk of death. But that narrative that BCG vaccine can protect you is not true," he said.
Dr Lorraine Mugambi, from Centre for Health Solutions-Kenya which runs TB accelerated programmes said many patients who might be infected with TB are scared to visit facilities for diagnosis as they fear to be isolated.
"They do not want to be labelled as Covid-19 patients," she said. "There is a chance TB patients on treatment will discontinue drugs and progress to multi-resistant TB, which is complicated to treat."