New strict rules for matatu operator
Reproductive Health - By
Boniface Gikandi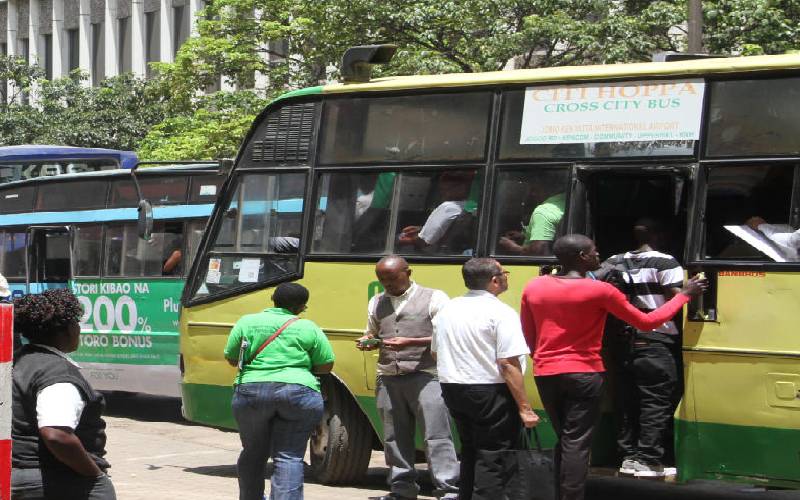 Public Service Vehicles (PSVs) will require authorisation from the National Transport Safety Authority (NTSA), ministries of Health and Interior starting next week to operate.
According to the NTSA website, the operators have to obtain a public service transport clearance form duly filled by the three departments before getting authorisation to operate.
The PSV operators will be required to resubmit the application for operating which will be validated every 30 days failure to which their clearance will be revoked.
The authorisation letters have to be signed by their county commissioners and county directors of public health.
The crew will be required to have valid licenses, and vehicles fixed with new sitting arrangement in respect of social distancing in line with World Health Organisation (WHO) protocols.
In Murang'a County, the operators have until Tuesday next week to comply with requirements set by the stakeholders.
Awaiting directions
Yesterday, PSV Saccos visited public health offices for clarification on requirements of passenger handling at the loading bays and inside the vehicles. Murang'a Shuttle Service chairman Martin Wairimu said they are awaiting directions from the health officials.
"We have information in our emails and we need an explanation to understand and comply," said the official.
County Public Health Officer Gitonga Muthui said the regulations are designed to stop the spread of the disease through public transport.
"The applicants are asked to submit two copies of their applications to county commissioner's offices," read the directives on the NTSA website.
The requirements include hand sanitisers and seats for the requisite number of passengers.