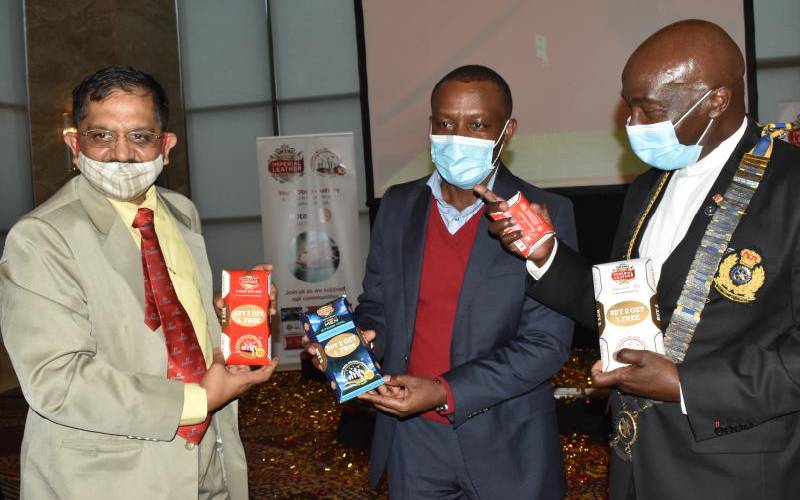 A section of residents from the informal sector in Kenya will benefit from a partnership signed between personal care products manufacturer PZ Cussons and Rotary International.
The deal will see beneficiaries access water and sanitation facilities, which are vital in the fight against Covid-19 pandemic.
"We are raising Sh10 million to ensure that more Kenyans, especially within the informal settlements, have access to clean water for better personal hygiene. This will be championed under the campaign 'Caring for Kenya' driven by our flagship brand, Imperial Leather," said PZ Cussons East Africa Managing Director Sekar Ramamoorthy.
He added: "At the moment we are facing a global pandemic that has for the last four months confounded scientists and common wananchi alike. Yet, its prevention measures have come down to a simple but effective step of good personal hygiene, avoiding crowds and maintaining safe social distance."
The Rotary Club International will also match the amount donated by PZ Cussons.
"As Rotary Club we shall also be donating an additional Sh10 million towards this great initiative that aims to help the government in the fight against Covid-19. Over the years we have been helping members of the community achieve a high quality of life as a result of better water and sanitation facilities," said Patrick Obath, District Governor, Rotary Club International.
The Standard Media Group PLC will be the ideal media partner that is tasked with public awareness on the importance of good hygiene and sanitation.
"As a media house we already have a similar initiative 'Stand With Kenya', which makes it easy for us to plug in and use our various media platforms to pass the message across to Kenyans. We believe as a business we must forge partnership with communities where we operate as a way of addressing their daily challenges and by doing so we are creating a win-win scenario," said Orlando Lyomu, Standard Group CEO.
The campaign is set to kick off in Baba Ndogo area in Nairobi before spreading to other slum areas.
"This is a great partnership and it will ensure that locals are protected from Covid-19," said Godfrey Majiwa, Ruaraka MCA.