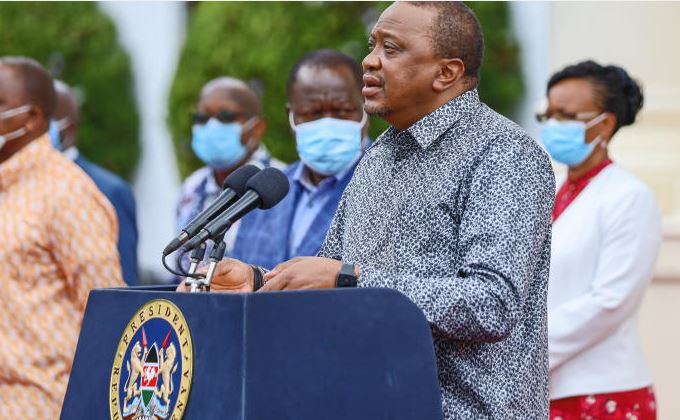 A worst case scenario of 45,000 Kenyans dying of Covid-19 jolted President Uhuru Kenyatta
(above)
to rescind his intended plan to reopen the economy. In a confession made at his highly anticipated national address yesterday, President Kenyatta said he was hellbent on reopening the economy until medical experts repulsed him with grim scenarios that spelt doom for the country. His intentions, propelled by latest rankings of Kenya as the third-largest economy in sub-Saharan Africa this week, stood no chance, with evidence tabled before him that countries that reopened at first wind of normalcy soon thereafter recoiled in mass death waves.
Disappointed people
Early interventions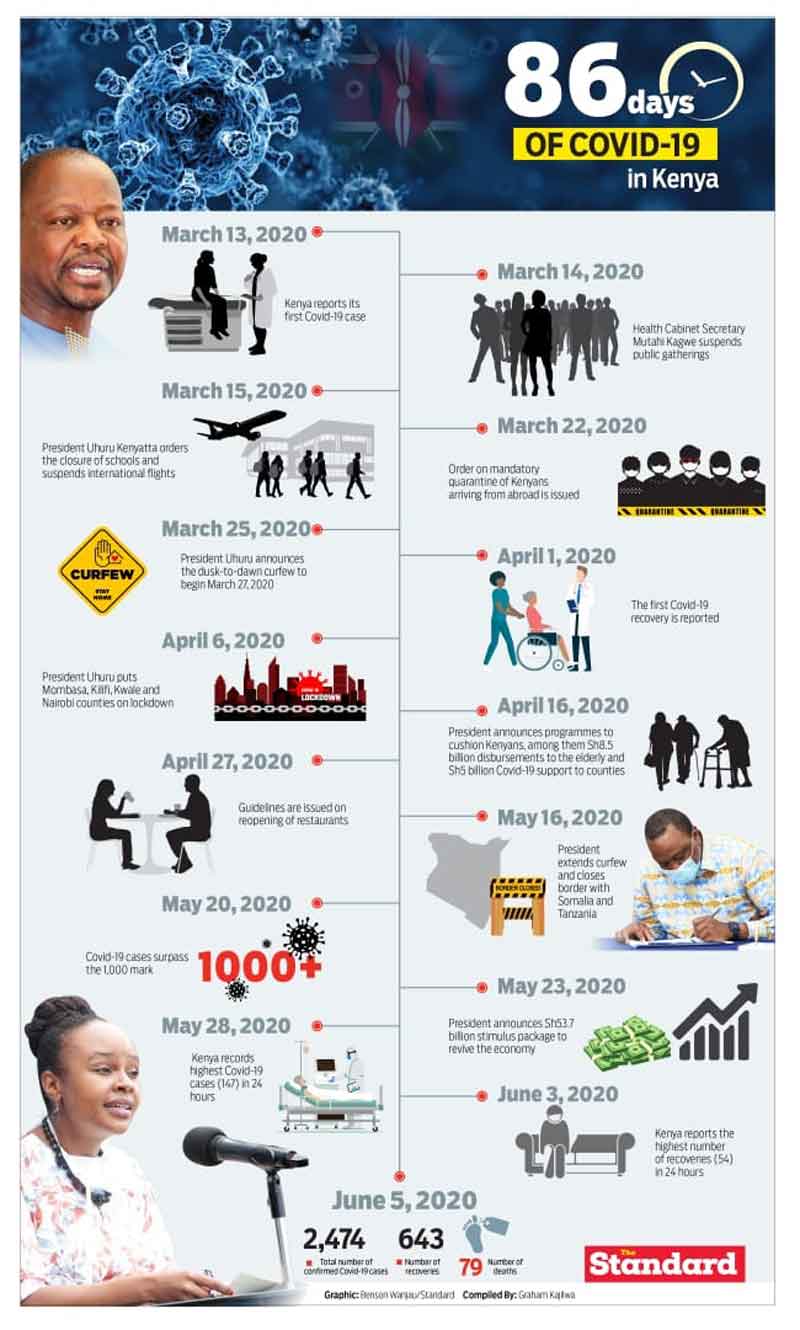 Isolation facilities
He said the country does not have the necessary number of isolation facilities, giving an example of Siaya County that has a 10-bed isolation ward, with already nine patients. "Similarly, Busia County has 34-bed isolation facility and by two days ago, it was full," he said. The President said he will consider possibility of de-escalating the containment measures if the health mandate is shared between counties and the national government. To this effect he announced an extra-ordinary session of the national and county government co-coordinating summit on Wednesday this week. The summit will discuss how effective the containment measures have been, determine how each county can have at least 300 isolation bed capacity and come up with modalities on how the economy can be reopened progressively. President Kenyatta, in anticipation of reopening, further directed that interfaith and religious organisations have a sit down with the Interior and Health ministries to work out modalities on protocols of re-opening places of worship. However, in the meantime, the ban on all public gatherings, including political rallies, bars and social gatherings is extended for 30 days. Similarly, the ban on international flights is also extended. "In the meantime, the Ministry of Transport is directed within seven days from date thereof to engage all key stakeholders and develop protocols to guide resumption of local air travel," he said. The president also ordered consultations in the education sector jointly with the Ministry of Health, which will see publication of guidelines on the gradual and progressive return of normalcy in the sector by the third term from September 1. "Further, that the ministry announces the new school calendar by mid-August," he said.