Home
/
Health & Science
Talks underway to avert clinicians and nurses strike, says government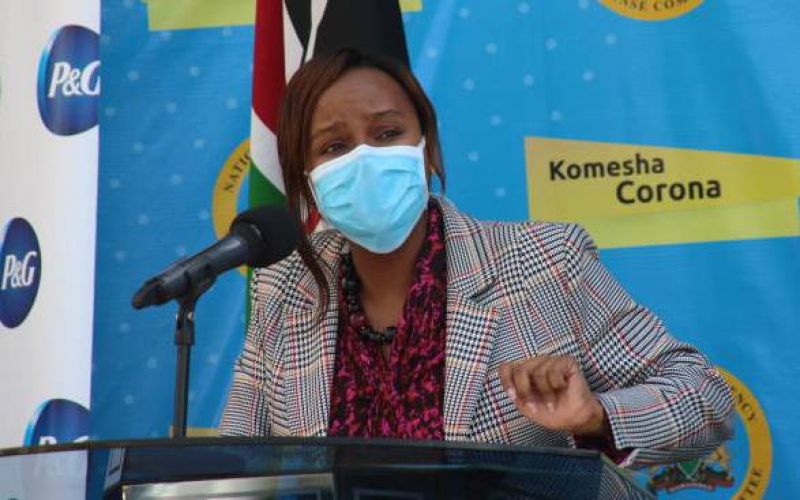 The government has revealed talks are underway to avert a planned strike scheduled for Monday by a section of healthcare workers among the clinicians and nurses.
The health workers drawn from the Kenya Health Professionals Society said so far no invitation has been forthcoming from the government despite a letter written on May 4, 2020.
Health Chief Administrative Secretary Dr Mercy Mwangangi (pictured) said the government is aware of the strike notice and has initiated talks.
"The ministry is in a discussion on how this can be averted. We are in talks so that we can reach a middle ground," said CAS Mwangangi.
Kenya Union of Clinical Officers Chairperson Peterson Wachira said the government has not been responsive to their demands which he said are genuine. They demand personal protective gears, promotions and risk allowances.
"The safety of Kenyans depends on the safety of health workers," he said. "We cannot engage in public relations and say we will not call a strike because of the situation. It is better we stay out of hospitals then get infected."
In the May 4 letter, the workers demanded a flat rate risk allowance of Sh30,000, promotions and protective gear for the frontline workers handling Covid-19 cases.
The workers even refused an allowance of between Sh10,000 and Sh15,000 contained in the Sh3 billion welfare package announced by President Uhuru Kenyatta.
Nurses, clinical officers, medical lab officers, physiotherapists, biochemists were to get Sh15,000 each for three months effective April 1, while the other cadres like nutritionists were to receive Sh10,000.
The clinical officers and nurses argued that they are as well frontline health workers and are exposed to the same risk as doctors hence they deserve the same remuneration of Sh20,000 in allowances.
The government had also exempted other cadres at the same time in the list of promotions which had only doctors.
"This is a notice to the public. If you do not hear from us, then do not go to the hospital on Monday because there will be no one to serve you," said Kuco General Secretary George Gibore.
Gibore said they are willing to negotiate until Sunday midnight.
"We will work out the issue without any discrimination of any cadre," assured Health Director-General Dr Patrick Amoth.
Related Topics