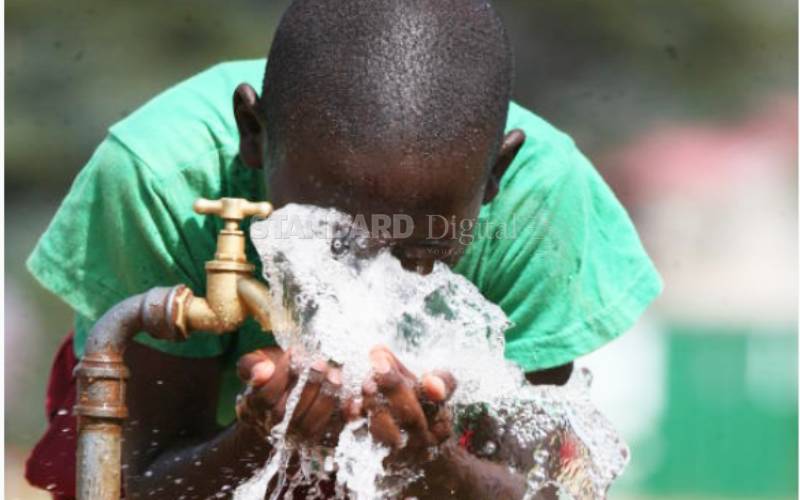 Residents from Embakasi estate in Nairobi have been advised to avoid tap water following contamination of the water systems. Residents from the estate flocked hospitals seeking treatment after consumption of the contaminated water. An internal memo by the Kenya Pipeline Company (KPC) seen by The Standard reveals residents are yet to know the cause of the contamination even as the Nairobi City Water and Sewerage Company moves to avert the situation. "There is a reported case of water contamination at the Embakasi Estate and a number of estate residents are affected. Some have sought medical treatment in various city hospitals. We have contacted the relevant authorities for assistance in testing and finding out the cause of the contamination," read the memo addressed to KPC staff.
SEE ALSO: Standard, Safaricom in pact to sell digital newspapers
Residents are now being urged to avoid tap water in their houses, seek immediate treatment in case of experiencing diarrhoea and any related symptoms. Clinic staff have also been urged to give particular attention to young children. The authorities have collected samples for testing and laboratory results are yet to be released. "Meanwhile, we are making the necessary arrangements with the Nairobi water and sewerage company to provide clean water to the estate's residents through the use of bowsers," further stated the memo. Efforts to reach NCWSC officials for further information on the contamination and measures taken were futile. In March this year, 14 patients suffering from cholera were admitted across various city hospitals, the Nairobi county government announced. This followed an alert issued by the county health department warning of a possible cholera outbreak and urging residents to take preventive measures to avoid contracting cholera. A county public health committee also said the cases in Embakasi could be caused by a leakage in water pipes that led to the supply of contaminated water to area residents. The committee observed that most of the residents had been receiving sewerage water and Nairobi Water Company was yet to address the situation, despite numerous complaints.