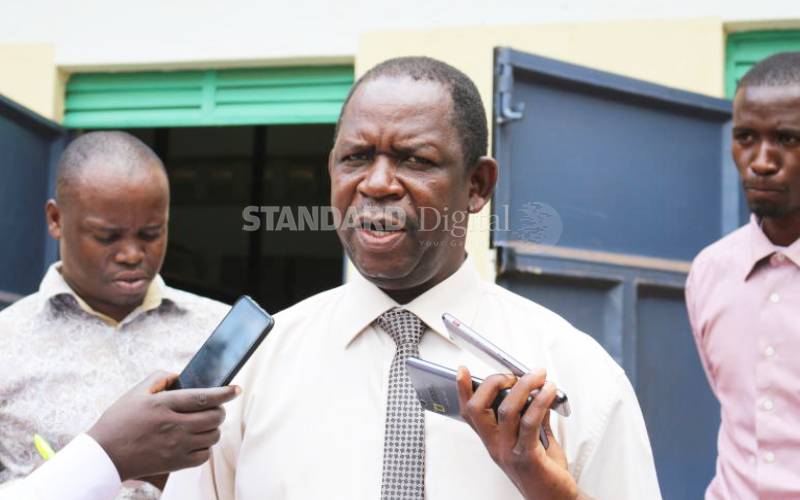 The county government has said it is committed to compensating the 28 victims of the botched malaria injection that left several children with various physical and mental defects in 2015.
The children who received the injections at Akichelesit Dispensary in Teso North have for the last four years faced untold suffering.
Governor Sospeter Ojaamong's administration through Health Chief Officer Isaac Omeri told The Standard that by December the children will have received their money to help them cater for their medical needs.
Dr Omeri termed the incident that led to paralysis of the children as unfortunate and empathised with victims together with their parents.
He attributed the delay in compensation to some technicalities, which he said has since been addressed by the county government.
According to the chief officer, the money that was in 2018/19 budget could not have been paid out as it was allocated to the department of Finance, Information Communication and Technology and Economic Planning instead of department of Health and Sanitation.
"There is total commitment from the county to pay that which the court ruled. If all factors remain constant then the payment will be effected soon because the supplementary budget has already been passed," he said.
"Technicality arose when the money was allocated to the Department of Finance so it became hard for the Health docket to effect the payment but it has already been reverted to us," he said.
To prevent the same incident from happening, Omeri said the county has strengthened supervision in public health facilities to weed out quacks