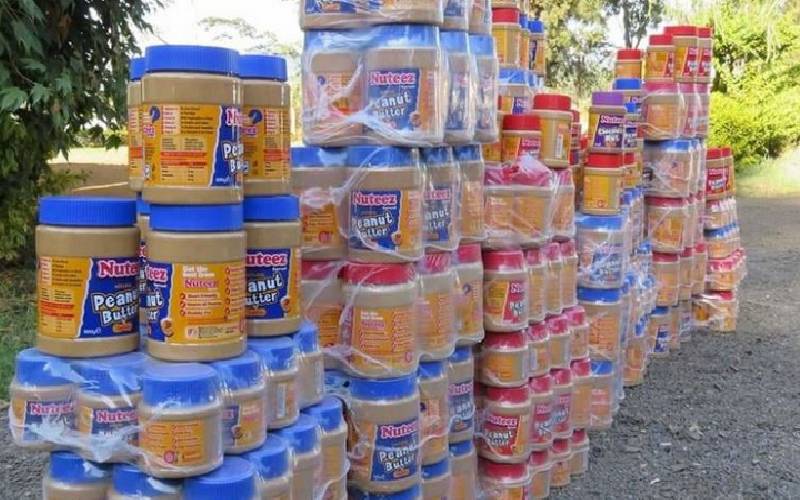 Kenya Bureau of Standards (KEBS) has suspended seven peanut butter products and the permits of their parent companies over aflatoxin contamination.
In a statement on released on Monday, KEBS said the suspension follows test results undertaken by their officers.
Among the products affected include Nuteez peanut butter, True nuts, Fressy, Supa meal, Sue's Naturals, Zesta and Nutty.
Following the continued market surveillance on the state of peanut butter in the country, KEBS wish to inform the public that the following products have been suspended…," a statement by KEBS read in parts.
"They confirm that their levels of aflatoxin are higher than the limit allowed. KEBS has also suspended these companies' permits," added KEBS.
The statutory body also directed and firms manufacturing the affected products to discontinue, recall them from the market and take corrective measures to ensure they adhere to the set standards.
"The companies manufacturing them have been instructed to discontinue, recall all the substandard products as well as institute corrective actions," it said.
KEBS said they will work with all government institution in the peanut butter value chain to resolve the problem of aflatoxin in unprocessed groundnuts.
Aflatoxins have received greater attention for their acute poisonous effects in humans.
In January, Nuteez peanut butter was suspended by KEBS over the same issue before the suspension was lifted in April.
The agency on said the manufacturer, Jetlak Foods Ltd, had addressed the gaps that were identified concerning control of incoming raw materials, production process and final product testing.
Related Topics