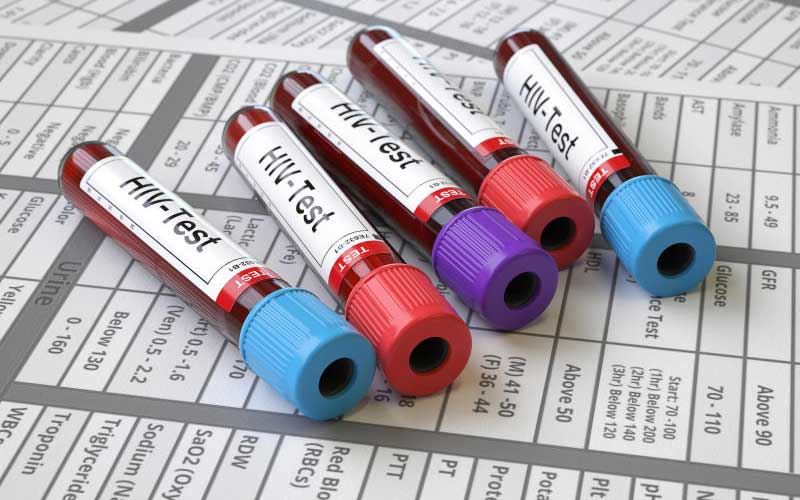 Health & Science
Donor countries have been asked to urgently reverse funding cuts to avoid a catastrophe.
Charity groups and government agencies are warning of a HIV epidemic rebound as donors cut back on funding. This month, the US reduced HIV funding to Kenya citing successes in taming the disease but local partners says it is premature to claim any wins. Last week, Doctors without Borders (MSF) warned the cut back, will undermine gains made in fighting HIV and TB in Kenya and other poor countries. "Failing to reverse recent HIV and TB funding will undermine past achievements and may lead to an epidemic rebound that will cost many lives," said Dr Maria Guevara.
SEE ALSO: Uganda women fear food shortages will make coronavirus and HIV a deadly mix
Dr Guevara a co-author of an MSF report published early this month (October 6, 2019) has called on donor countries to urgently reverse the funding cuts to avoid a catastrophe. The US President's Emergency Plan for the AIDS Response (Pepfar) funding, MSF explains has been on a reducing trend over the past few years. It has decreased gradually every year from $517.9 million (Sh54 billion) in 2011 to $505.4 million (Sh52 billion) in 2018 and $375 million (Sh39 billion) allocated in 2019. "Pepfar funding for Kenya has reduced by 25 per cent leading to a cutback in various programmes for the 2020 implementation plan," said MSF.
Rebound
SEE ALSO: Coronavirus restrictions amplify health risks to LGBT+ people with HIV
These cuts were implemented at the end of last month (September 2019) leading to job losses and closing of some NGO-run HIV facilities. At the same time, MSF says signed grants from the Global Fund to Kenya between 2014-2017 and 2018- 2020 indicate an estimated eight per cent decrease. The cuts, MSF warns could see HIV gains rebound to the 1990s discounted prevalence rates of 10.5 per cent. These high rates were however discounted by the Kenya Demographic Health Survey 2003 as exaggerations and reversed to 7 per cent. The rates have since dropped to the current 4.7 per cent. Justifying the funding cut backs, the US said the threat of HIV has declined dramatically in Kenya, consequently the need to move to other priority areas. "That should be the direction we are going because we have greater success; we have fewer outbreaks, fewer people suffering and more people that are healthy and living a vibrant healthy life. That is what we want," said Kyle McCarter, US Ambassador to Kenya.
SEE ALSO: Kenya turns to HIV for answers on pandemic
McCarter while on a tour of Centres for Disease Control and Prevention (CDC) unit in Kibera last month said every successful project should get smaller. Similar sentiments have been expressed by Pepfar in its Kenya County Operation Plan 2018 (COP18), which expired last month. But a group of 24 local NGOs with help from a US lobby, Health Gap, in the document
PEOPLE'S COP19
discounts the US claims of huge HIV success and demand increased funding to avoid a rebound. Citing one of its success stories against HIV in Kenya, in September the US, claimed its funding had averted 273,924 HIV-related infant deaths during a 10-year period, from 2004 to 2014. The study by various US State agencies and universities attributed the success to some Sh25 billion Pepfar support to Kenya for reducing mother-to-child HIV transmission. The report appeared in the
Journal of the American Medical Association
(JAMA Network Open). The authors said they found evidence that Pepfar funding was associated with a 14 per cent to 16 per cent reduction in infant mortality in Kenya between 2004 and 2014.
SEE ALSO: State plans for post Covid-19 era
But two weeks later on (September 26, 2019) the Ministry of Health said the number of children being infected with HIV from mothers has doubled over the last two years. At a two-day conference in Nairobi the ministry said 22 children are getting HIV from their mothers and 12 dying every day across the country. "Currently, 22 new HIV infections occur daily through mother-to-child transmissions, and one in every three pregnant women attending antenatal care is an adolescent. This is unacceptable," said Dr Catherine Ngugi of the National Aids and STIs Control Programme. The US is however categorical that Kenya, now rated a lower middle income country must take up responsibility of funding its HIV burden. Pepfar had made clear that Kenya must take up ownership of 40 per cent of the HIV burden by beginning of this month (October 2019) and 70 per cent by 2020. But MSF in its report:
Burden Sharing or Burden Shifting?
says Kenya has no capacity to take up such responsibility.