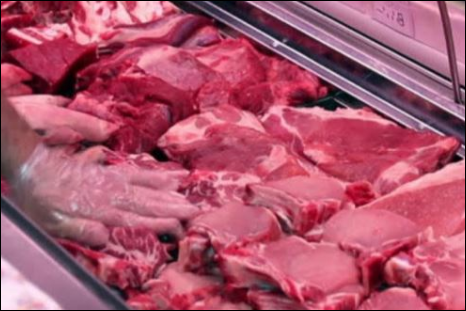 Major retailers pulled meat from their shelves yesterday after a government crackdown on outlets selling beef laced with chemicals.
Naivas Supermarket suspended the sale of meat as did Tuskys after the two outlets were accused of using high concentrations of sodium metabilsulfite to preserve their meat stock.
Health officials reported on Thursday that meat samples taken from Tuskys Kenyatta Avenue had the highest, 63,000 milligrammes per kilogramme, concentration of sodium metabilsulfite of the 40 samples taken from supermarkets across the city.
Of the 40 meat samples taken from outlets, six were found to have unsafe levels of the preservative.
The highest permissible limit of sodium metabilsulfite 5,000 milligrammes per kilogramme.
Besides Tuskys Buruburu and Tuskys Kenyatta Avenue, Naivas at Gateway Mall Mavoko and Muthaiga Fine Meats Limited were found to have high concentrations of the chemical in their meats.
On Thursday night, Naivas announced that it had suspended the sale of red meat across all its stores to pave way for an investigation.
Lab tests
The supermarket said it would subject its whole stock of red meat to "a thorough independent lab test and a step by step verification of each participant along the whole value chain."
The decision was in response to Machakos Governor Alfred Mutua directing all meat sections of all Naivasstores in the county be closed immediately after laboratory tests on meat samples showed that meat sold had excess levels of sodium metabisulfite.
A random check of its branches yesterday confirmed that the outlet had withdrawn meat from its shelves.
The supermarket had also put up a notice advising its customers to disregard reports that it was using chemicals to preserve meat.
"Naivas Limited would like to assure its customers and the general public that we do not use or condone the use of any chemical substances to preserve meat sold in our butcheries," the retailer said.
"We take the health and well being of customers very seriously and have invested significantly in its supply chain for meat products," the notice went on.
At Tuskys Kenyatta Avenue, one of the supermarket chain branches which Ministry of Health officials flagged for excessively high preservative, there were only packaged chicken on display at their food section.
Other supermarket outlets such as Carrefour at Thika Road Mall and butcheries at City Market were unaffected and sold meat as usual.
Related Topics