Home
/
Health & Science
How medical students aid with abortions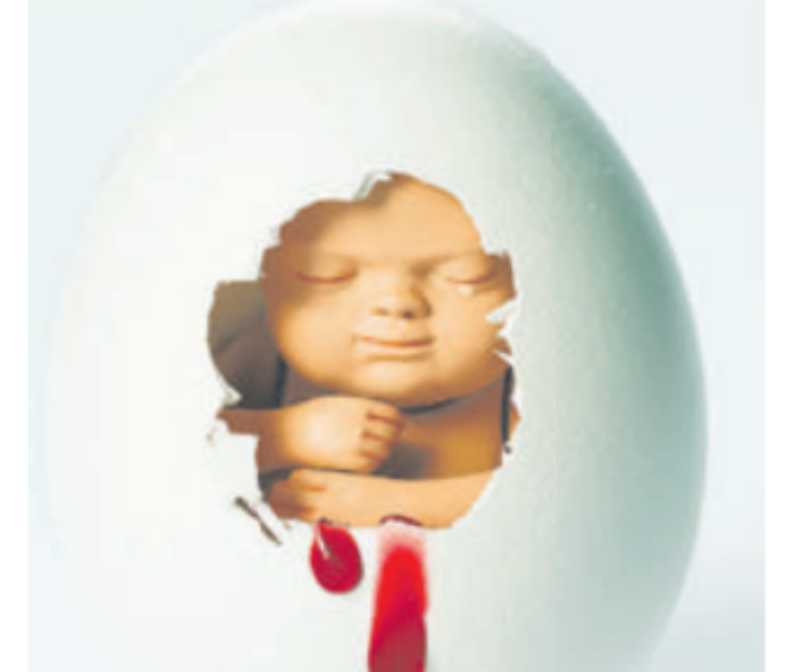 A cabal of medical and pharmacy university students have formed 'clubs' that are offering abortion services to college girls for as little as Sh2,000.
Investigations by the Sunday Standard have unveiled an intricate web by the well connected undergraduates using their hostels and rooms outside campus as observation wards for their clients.
The students, mostly in their Third Year in public and private universities, offer follow up services for their clients, which are covered by the original fee that ranges between Sh2,000 to Sh3,500.
When we traced one 'doctor' who had made a reputation among his peers of offering abortion services, he simply said there are many involved in the trade and that this was nothing new in campuses.
These students easily get "prescription only", drugs that ordinarily are out of reach of ordinary people because they have access to hospitals.
Professional and medical
One of our sources said he has performed two abortions; one in July and the other in August this year.
"This is something that happens all the time. I have done it twice. I did this in my house in Juja. I conducted my procedure in a very professional and medical manner," said the studentwho requested anonymity.
He added: "I used Misoprostol (200mg), which was put under the tongue of the girl, a second year university student in her second semester. The pill was dissolved into the tissues and into her blood stream."
"I also administered another pill intra-vaginally and monitored her for three hours as she lay in my house which is near the university."
Another source introduced us to a friend, a pharmacy studentat a private university who confided that he too had performed a number of abortions in his house.
The student was ready to let us visit his home in Runda estate in Thika and allow us take pictures of tools he uses in his abortion trade.
However, on our arrival in Thika he changed tack first by switching off his phone but he later resurfaced in the evening asking for money so that he could co-operate.
"This is Kenya. I cannot give you information without getting something in return," he said. When asked how much he needed, he became cagey.
In the course of our investigations, many students intimated that they knew of medical students who help their colleagues procure abortions but most of the practitioners were unwilling to divulge more, fearing incrimination.
Early this month, there was national outcry after Mugo wa Wairimu was exposed for allegedly helping women abort in his clinic in Kayole. He has since been arrested and has denied charges of operating a clinic illegally but the case is yet to be determined.
Back in Nairobi, our investigations led us to a pharmacy student who personally delivered to us four Misoprostol (200mg each) and assured us that they would terminate an eight-week pregnancy.
Four pills
The student, who is attached to a leading referral hospital in Nairobi asked how advanced the pregnancy was and offered to meet us in town to deliver the four pills at a fee of Sh3,500.
The student came to town accompanied by a friend and requested we meet in private where he could hand over the drugs.
When asked about the dosage and if the drug has any side effects, he counseled the undercover journalist posing as a buyer for her expectant friend to take one pill under the tongue (sublingually) and simultaneously insert the other in her birth canal and wait for three hours and later take the second dose the same way.
He advised that the dosage be complemented with painkillers since there would be a lot of pain when the foetus was being exterminated.
He said the patient would need a toilet to get rid of the foetus.
The 'pharmacist' who wore a white shirt promised to call and follow up on how the procedure went even as he insisted that he was just a phone call away.
Abortion pill
When contacted, the Kenya Medical and Practitioners and Dentists Board CEO Daniel Yumbya said he is not aware that students sell the abortion pill or perform abortions in their homes.
"I do not have knowledge of students who perform abortions in their homes. I cannot comment on something I do not know. If you have knowledge of this, then report to the police.
"Before you publish the story have a raid in the student'sresidences and search for the drugs. I will provide a doctor for you. This is the help I can offer you," he said.
Pharmacy and Poisons Board Chief Executive Officer Fred Siyoi said he is unaware of any students selling the pill to their fellow students outside the hospital.
"I am not aware of such happenings. Misoprostol can only be found in hospitals upon prescription by a certified gynaecologist or doctor. The drug is not sold over the counter."
"If there are any students taking any kind of medication then hospitals need to be held accountable for this because the drugs are hospital property and should not be taken without a doctor's approval. Hospital administration must be held accountable," he said.
Related Topics