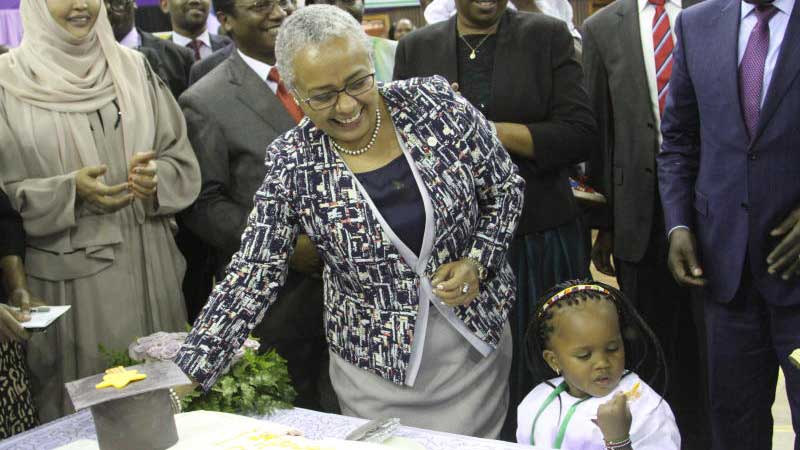 Hope may be close by for children living with HIV if a new powder form of anti-retroviral drug formulation, specifically made for children, is adopted and introduced by 2019.
Speaking at a recent international conference on neglected diseases in Kampala, Uganda, Dr Olawale Salami, the Africa Project Manager for Paediatric HIV at the Drugs for Neglected Disease initiative (DNDi), said children living with HIV have been neglected for long, when it comes to treatment options.
"Children born with HIV initially had to make do with ARV tablets similar to adults, though crashed. If it were not the tablets, then it was syrups that are foul tasting.
The syrups require refrigeration that is unavailable for many of the families affected by HIV," he said.
While efforts are in place to prevent vertical transmission of HIV, that is, mother to child transmission, some fall through the cracks and they are infected with the virus.
Their options for treatment with ARVs are limited and as a result, adherence to treatment is not optimum, exposing these children to opportunistic infections.
"The volumes that they need also change with growth and they may get inappropriate dosing from mothers," said Dr Olawale.
A pellet formulation of lopinavir/ritonavir that can be mixed with porridge, milk or yoghurt is currently available for use. This is easier to give the child, does not require refrigeration, and can be used anywhere.
It however is still not comfortable for children less than a month old, of weighing three kilogrammes or less, prompting scientists to look into a powder form that combines four ARVs in one formulation.
"Children are growing and their bodies keep changing especially over the first five years of life. Most of the ARV drugs are developed for adults because it is difficult to get the appropriate treatment formulation that is well adapted for children," said Dr Salami.
Infected infants develop the same symptoms as adults, but the disease progresses faster, and their growth and weight gain is below the normal rate.
Severe wasting is common, and diarrhoea and upper respiratory tract infections cause increased morbidity and death. As the disease progresses, opportunistic infections such as tuberculosis are common.
Ninety five per cent of children living with HIV are in Africa. In Kenya, 110,000 children between 0 and 14 years are living with HIV; 82 per cent of these children are on anti-retroviral therapy.
Some 8,000 new infections are reported annually, and 4,300 die every year. Early infant diagnosis of HIV is still low in Kenya, at 51 per cent.
- Additional information from UNAIDS
Related Topics