Home
/
Health & Science
New study shows HIV no longer a death sentence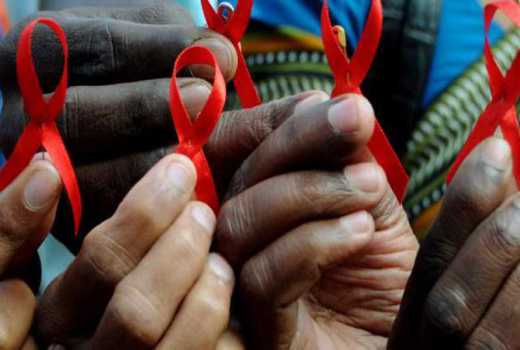 For a while, Asunta Wagura's story of living with the HIV virus for over 25 years astounded most Kenyans.
To many, the story of the 51-year old activist has been anything but unique.
But now, new data shows that Wagura's story is no longer unique -- people living with HIV can live as long as those without.
Compared to two decades ago when people without HIV lived 12 years longer than those infected with the virus, the difference in life expectancy for the two groups has since been slashed to four years.
New data from the national statistician shows that life expectancy for a female living with HIV has significantly improved from 56.4 years between 1995 and 2000 to 66.6 years, an indication that the fight against HIV and Aids is bearing fruit.
It is the same with a male living with the virus, who is expected to live up to 61.3 years compared to 51 years some two decades ago.
Aggressive campaigns against stigma and discrimination of those living with HIV even as the latter have been advised to take drugs that boost their immunities, antiretroviral drugs, and lead healthy lifestyle have done the magic.
This is good news for people living with HIV and Aids and anti-HIV crusaders who have put up a strong fight against the condition that has left millions of children orphans. National Aids Control Council Executive Director Nduku Kilonzo attributes this to a vigorous campaign that has seen over a million people put on life-long ARV therapy.
Through the HIV & AIDS Tribunal, the country has also been able to address the issues of discrimination in public and private institutions. Although stigma remains an issue, Dr Nduku said they have made significant strides and now HIV is not a death sentence.
"Before you could not walk into a health centre to get tested. Today, testing has been normalised," says Dr Nduku.
US billionaire Bill Gates who has been at the forefront financing the fight against the HIV is reported to have noted that the world has made enormous leaps in the fight against HIV, to the extent that with the right treatment, someone living with HIV can live for as long as their healthy neighbour.
According to Gates, Kenya is the world leader in adopting preventive strategies. Kenya encourages safe-sex practices found to reduce HIV risks.
Additionally, Gates has called on scientists to keep investigating preventive drugs, including a vaccine. But such discoveries require funding for research and development.
Prevalence of HIV has also been on a decline, from a high of 10.25 per cent in 1996 to a low of 3.18 per cent in 2018. Kenya has a priority of reducing new HIV-infection by 75 per cent by 2020.
Related Topics