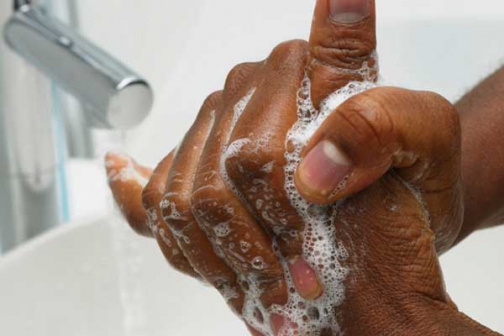 If you are obsessed with using hand sanitisers thinking they kill germs 100 per cent, you are in for a surprise.
A new study by the Kenya Medical Research Institute (Kemri) shows that majority of hand sanitisers in the market, expensive as they may be, are useless in killing germs.
The study presented during the just-ended 7th Kemri Annual Scientific and Health Conference showed that out of 14 different brands of sanitisers studied, only four were found to act on the three main bacteria.
The study faulted manufacturers for telling the public that sanitisers kill 99.9 per cent of germs. What happens is that they kill bacteria but not germs because germs include viruses as well.
Much hyped aloe vera
"50 per cent of the selected hand sanitisers in the Kenyan market have efficacy that falls below the World Health Organisation (WHO) standards," said the study.
With these findings, the researchers are now calling for a market surveillance to check the efficacy of hand sanitisers. They are also calling for a policy to regulate hand sanitisers from production to marketing and usage.
In the study, most sanitisers failed to meet the WHO standards only acting on one, or two but not all of the bacteria. The research focused on three standard non-pathogenic bacteria: Eschericia coli, staphylococcus aureus and Pseudomonas aeruginosa which were incubated in sterile broth suspension.
The ten participants were required to wash their hands and dry them using paper towels. They then contaminated four fingers in a suspension of bacteria. This was followed by rubbing the sanitiser on the hands. They then touched a sterile culture plate.
Results of four of the sanitisers showed 100 per cent bacterial reduction on all the three bacteria strains. In choosing the brands, cost was not a factor meaning that even the expensive failed the hygiene test. In the study, 12 of the brands were gels while two were solutions.
Another interesting revelation was that the much-hyped aloe vera which is usually potent alone was quite ineffective when combined with other active agents in these products.
"A product with a combination of Ethyl alcohol and aloe vera was the least effective in all the products sampled," the study pointed out.
Missiani Ochwoto, the lead researcher says while the WHO has standards for hand-washing, health facilities just opt for sanitisers which in turn could lead to transfer of diseases from one patient to another.
"There is need to evaluate how many of these products with less efficacy have been incorporated into the health system for hand hygiene and the country's policy on regulations on their usage," concluded the study.
Ochwoto noted that before eating, many people, mostly women, use hand sanitisers and do not wash their hands thinking that their hands are clean. This exposes them to bacterial infections.
Areas where hand sanitisers are commonly used include health facilities, eateries and public washrooms.