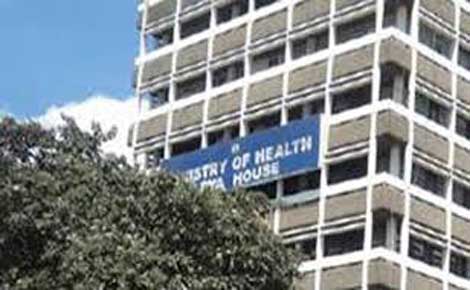 Health Ministry Hqs in Nairobi; all ports alerted to screen persons who have visited Guinea in the past 3 weeks
By Standard Digital Reporter
NAIROBI, KENYA: Persons traveling from Guinea will undergo special check at all ports of entry as the government increases surveillance on Ebola disease following outbreak in the West African country.
The ministry revealed that it has also re-activated a national task force which is advising the government on the necessary steps to be taken in regards to the outbreak of the disease in parts of West Africa.
"We have been notified of the outbreak of Ebola Haemorrhagic fever in Guinea by the World Health Organisation, already 86 suspected cases including 60 deaths have been reported," said Cabinet Secretary Ministry of Health James Macharia.
"Several measures have been instituted to ensure that any case coming to Kenya is detected and dealt with to avoid further spread, we have issued alert to all ports of entry to screen all people who have visited Guinea in the past 3 weeks," he said.
Ebola Haemorrhagic Fever is sever, often fatal disease in humans and non-human primates that has appeared sporadically since its recognition in 1976.
The Ebola virus is transmitted by direct contact with blood, secretions, organs or other body fluids of infected persons.
The disease is characterised by sudden onset of fever, intense weakness, muscle pain, sore throat and headache.
Thirteen of the suspected cases in Guinea have been laboratory confirmed. Following the outbreak Ministry of Health in Guinea and the World Health Organisation and other partners have instituted prevention and control measures to ensure the outbreak does not spread to other parts of the World.
Related Topics