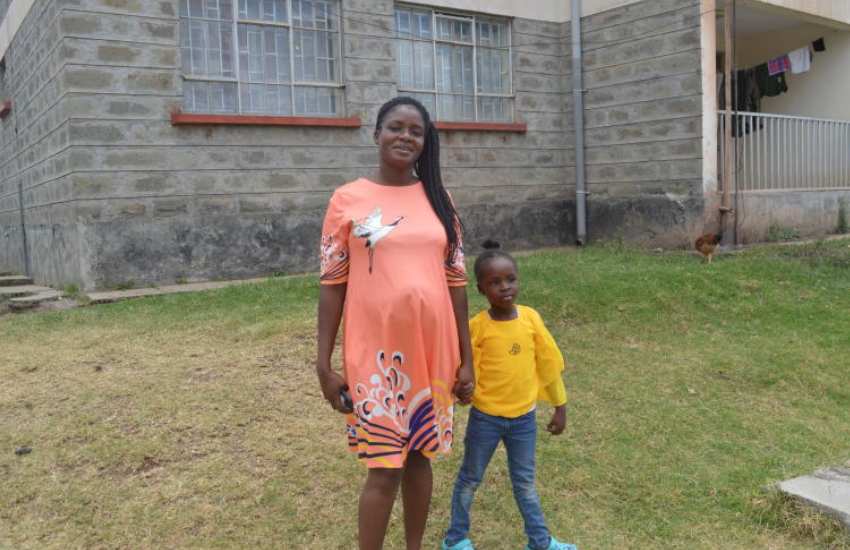 As a recruit in the police, 33-year-old Faith Bonaya experienced sharp abdominal pain, making it hard to pick instructions during one vigorous training in 2012.
Ms Bonaya, attached to the Anti-Stock Theft Unit in Gilgil, also experienced a bloated stomach, a condition that was treated as food poisoning. This did not help improve matters. She was to be bedridden for three months.
After the pass-out parade, she went for more examination in Nairobi. A doctor informed her that one of her ovaries was infected and had to be removed.
She was given antibiotics and sent for biopsy, with analysis revealing that the tissue was cancerous. She had ovarian cancer. "Tears rolled down my cheeks, uncontrollably, as I knew even with treatment, I would ultimately die," recalls the policewoman.
Ovarian cancer is the second leading gynecological malignancy, after cancer of the cervix, according to Vincent Oyiengo, a gynecologic oncologist.
Others are endometrial (uterus), vulva, vagina, gestational trophoblastic and fallopian tube cancer.
Dr Oyiengo says ovarian cancer is the deadliest (silent killer) because it presents with unspecific symptoms, and does not have a screening method like cancer of the cervix that uses pap-smear."
Common symptoms include feeling ulcers, nauseated, hungry, abdominal bloating, pressure, abnormal fullness after eating, and increase in urination.
Diagnosis of the cancer is done through tumor markers and imaging (abdominal and pelvic ultrasound) and "at least 75 per cent of women are diagnosed with stage three of ovarian cancer, an advanced stage that cannot be easily treated, leading to deaths," explains Oyiengo.
After the surgery, Bonaya was placed on 12 chemo sessions.
But according to the expert, at least 80 per cent treatment of ovarian cancer is surgery, while chemotherapy is offered depending on stage of the disease.
Most of the time patients undergo six chemotherapy sessions, in addition to five-year follow-up treatment to prevent recurrence of cancer.
While on treatment, Bonaya experienced broken nails, general body weakness, loss of weight and loss of hair.
Scared of the cancer recurring, experts at the Kenyatta National Hospital warned her against conceiving, as the chemo chemicals were likely to cause deformity to the baby. The police officer was newly married at the time.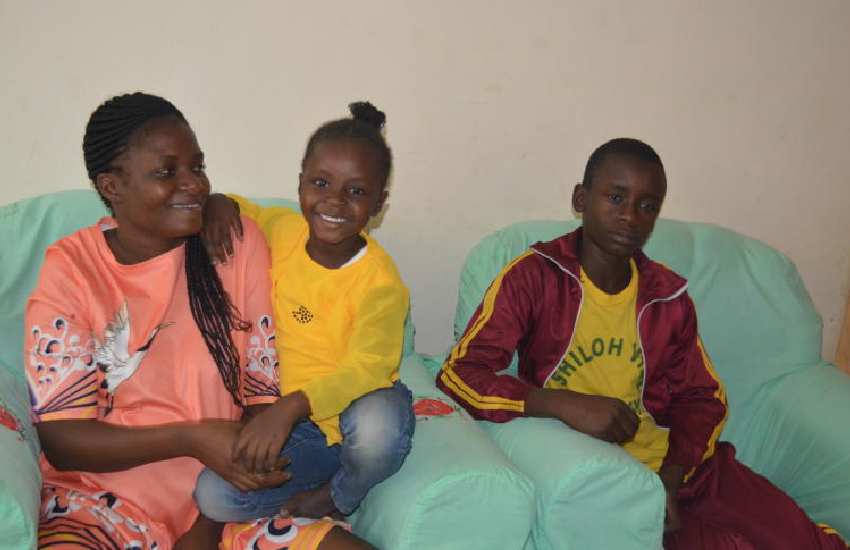 Two years after the initial diagnosis, and contrary to the doctor's advice, Bonaya conceived and successfully delivered a healthy baby girl - now four-year-old.
"Giving birth was like a miracle. I am grateful she is healthy," says Bonaya, her playful daughter by her side. Three years after remission, she conceived her second baby - and was five months pregnant.
So why were doctors worried about her fertility? Oyiengo explains that ovarian cancer causes impairment of the ovum, resulting in infertility. Consequently, treatment is cautiously offered, as some chemotherapy makes the ovaries inactive.
Chemotherapy is not recommended during the first 16 weeks of pregnancy, as this is the period when the baby develops, for their safety.
Also, a two-week grace period is given to a woman after undergoing chemo sessions to clear chemicals in the placenta. Failure to this, the baby may develop organ failures, like that of the heart and kidneys.
"Any woman of reproductive age would like to have a child. This is why specialists have to be careful and considerate. Once the ovary has a disease, it becomes nonfunctional," Oyiengo says.
Bonaya now seeks ways to support women with ovarian and other cancers through advocacy, as cancer requires a strong support system. "It is not about treatment alone; patients need someone to hold their hand and offer psychological support," she says.
Bonaya got support from her husband, who would be scolded by friends for marrying a "barren woman".
"I stood strong by speaking about my cancer, and also, I got hope at the palliative unit, as I was encouraged to fight strong for people with cancer, including children," recalls Bonaya.
Mary Gacheru, a nurse at the palliative unit of the Naivasha Hospital, where she was admitted, says Bonaya was depressed and had lost hope in life at the time.
But after counseling sessions, she gradually healed and mingled freely with family and friends.
Ms Gacheru says women who suffer ovarian cancer face stigma and are too traumatised. She says such women are taken through counseling to help them accept their condition.
"Sharing their experiences helps in the recovery journey," says Gacheru.
According to hospital records, at least 100 cancer patients are reviewed monthly. Oyiengo says he handles more than 20 cases of ovarian cases every month, most of them at an advanced stage.
"Women should be very keen on symptoms of cancer of the ovary, and instantly seek medication," says Oyiengo.
According to the US National Library of Medicine National Institute of Health, ovarian cancer is one of the most common gynecologic cancers, with the highest mortality rate.
In its April 30, 2019 issue, it notes that ovarian cancer is the seventh most common cancer among women. Up to 4.4 per cent of entire cancer-related mortality in women is attributed to ovarian cancer, it reports.
Related Topics