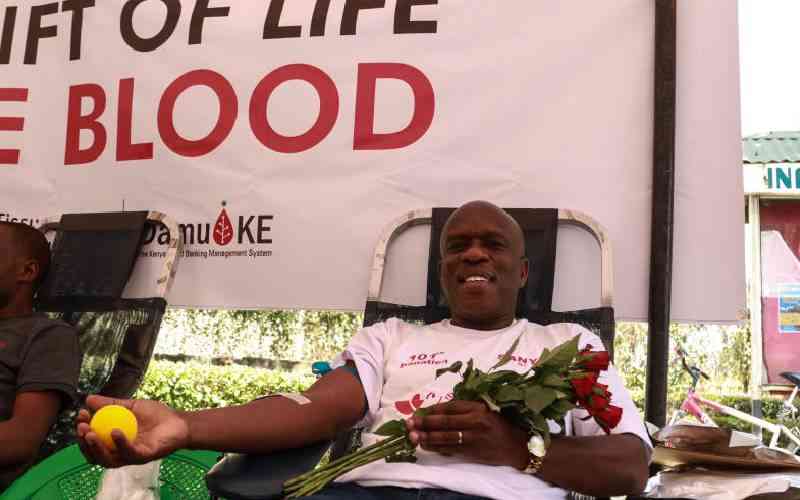 In the aftermath of recent reports exposing alleged fraud within some medical facilities involving officials at the National Hospital Insurance Fund, it is crucial to understand the root causes of these unfortunate events.
Two questions emerge: How can we prevent overconsumption in healthcare? How can data mining and analysis serve as early warning systems for detecting healthcare fraud and predicting costs?
Given the limited resources available and the rise of chronic illnesses, it is important to prioritise the rational utilisation of financial resources in the healthcare sector.
What Kenya requires at this juncture is an action plan for the control of healthcare. Such a plan should encompass modern control techniques, built upon a new legal framework that promotes close collaboration among health sector stakeholders.
The NHIF, together with relevant departments in the Ministry of Health and scientific associations responsible for publishing treatment guidelines and care standards, should engage in meaningful consultations to establish a unified strategy and identify synergies for effectively addressing overconsumption in healthcare.
These efforts should result in structural reforms supported by legal changes that govern the relationships and collaborations among these entities. To strengthen the NHIF's capacity to combat healthcare resource wastage, we propose establishment of a Directorate for Medical Evaluation and Control, led by a Medical Chief Inspector.
The Chief Inspector, assisted by a committee comprising healthcare providers and representatives appointed by regulatory bodies, including a medico-legal expert as the chairperson, would be responsible for conducting proceedings against healthcare providers suspected of violating the NHIF Act, particularly in cases involving overconsumption or over-prescription of care. The Chief Inspector would have the authority to initiate formal legal proceedings against such providers. To effectively assess, predict and control escalating costs of healthcare, Kenya must tap into its vast medical data repositories.
Therefore, it is essential to establish a legal framework for a Central Registry for Medical Data, supervised by the Office of the Data Protection Commissioner, a strategy that aligns with the current administration's focus on digital economy. This framework would facilitate seamless data sharing between healthcare insurance companies, the NHIF, and healthcare providers, supported by robust data.
At present, healthcare insurers, funds, and providers collect, process, store, and utilise administrative data primarily for billing and reimbursement purposes. However, with a solid legal foundation and well established infrastructure, this data can be harnessed for resource allocation and health services research. A harmonised system that allows private insurance providers and the NHIF to share relevant information would be highly beneficial. By utilising anonymised or pseudonymised data, we can develop a comprehensive "patient profile" incorporating indicators that highlight behavioural patterns contributing to overconsumption.
In envisioning the future, we can achieve a healthcare landscape where a healthcare provider who has been blacklisted by a private insurance company, is promptly flagged in the NHIF system, and conversely, any provider flagged by the NHIF is immediately visible to private insurers.
We can seize this opportunity and use it for transformative change. By embracing data-driven reforms, Kenya can establish a healthcare system characterised by efficiency, accountability, and improved patient outcomes. The time to act is now, and together, we can shape a brighter future for our nation's health.
The writer is national chairman, Rural Private Hospitals Association of Kenya
Related Topics