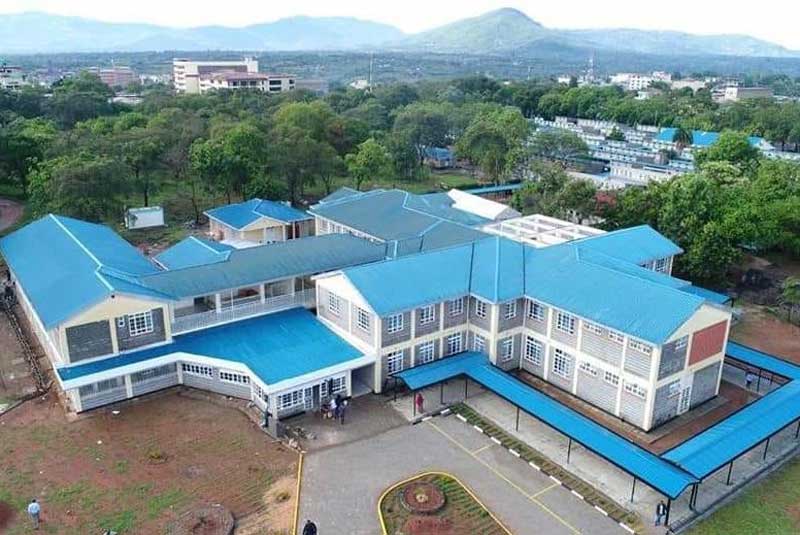 Makueni County on Thursday unveiled an ultra-modern mother and child hospital which will be the first public facility in Kenya to offer aqua-birth services.
The aqua birth which is a designated birth pool will be of use to the women to immerse themselves in the water vessels to ease pain during labor.
The Sh140m fully County-funded facility which was officially opened by the first lady Margaret Kenyatta has a capacity of 120 beds for mothers and 80 for the neonates and has been built over four financial years.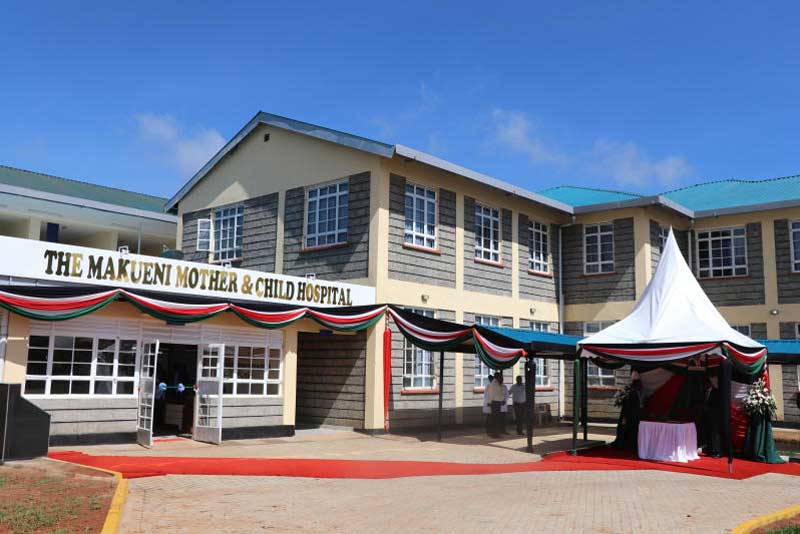 Speaking during the event at Wote town, the first lady applauded the County governments for complementing the national government's Universal Health Coverage (UHC).
"This is a show of how County governments are complementing the national government in expansion of health facilities in actualizing Universal Health Coverage", said Margaret.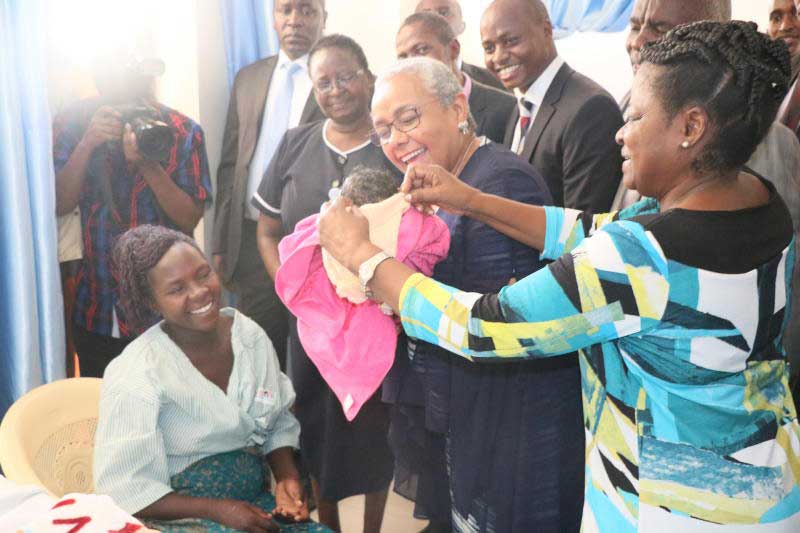 The first lady who was on this week awarded the prestigious Eastern Africa lifetime Achievement award for her efforts in ending both maternal and newborn death through beyond zero campaign acknowledged the work of health volunteers in ensuring prevention of infant mortality among communities.
"The County health workers have greatly contributed to the decline of preventable infant mortality and I applaud them for that", she said.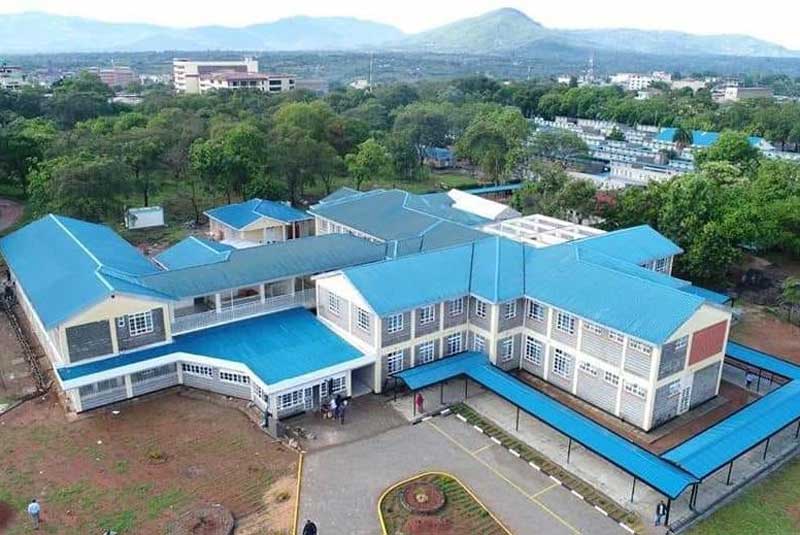 However, she urged more mothers to enroll in the "Linda Mama" program that is offered by the National Health and Insurance Fund (NHIF) to enable them access free antenatal clinics.
The facility which is the third biggest mother and child unit in Kenya after the one in Nakuru that has 250 bed capacity and also the Pumwani maternity hospital was seen as a hope for many women in Makueni and beyond Counties with the First lady being optimistic that it will reverse both maternal and child mortality rate in the region.
"I'm optimistic that the new facility will greatly contribute in reversing both maternal and child mortality in the region", she added.
Ms. Kenyatta had time with mothers in the maternity wing with one baby born during her visit named Margaret Mumbua.
The mother of the baby remained positive that her daughter will be successful like the first lady with her asking the first lady for assistance in bring up the baby.
"I'm very happy to name my baby after the first lady, it's a pleasure. I would like her to assist the baby to be an important icon like her", said Penninah Mwikali who had time to shake hand with the first lady.
The Makueni County governor Kivutha Kibwana remained hopeful that the facility will reach not only the Makueni residents but beyond.
"This facility will not only benefit our people in this County but even those in other Counties", Kibwana noted.
Kibwana however extended an olive branch with President Uhuru Kenyatta through the first lady for what happened during the 2017 elections where the president was shouted down in his campaigns at Unoa grounds.
"This is a special handshake, I apologize for what happened during campaign period and we are supporting the president's big 4 agendas, health being one of them", Kibwana registered his sorry.
Centre for Health Solutions (CHS)-Kenya, a health partner through its Chief Officer Dr. Paul Wekesa who also attended the commissioning said that for the had created awareness to 26,000 women in 2018, where 971 women tested HIV positive and out of the 971 diagnosed positive women, 370 were pregnant out of which 357 gave birth to HIV free babies.
The CEO noted that they were working in ensuring that they register Zero HIV/AIDS mother to child transmission.
"Out of the 370 pregnant mothers we were able to prevent mother to child transmission of 357 mothers which is 97% percent and we are working hard with the newly opened facility to achieve 100 percent mother to child transmission", said Wekesa.
According to Makueni health minister, Dr. Andrew Mulwa, the modern facility will offer several services which includes: consultation services like gynecological, obstetric, and neonatal consultative services, antenatal wards for mothers in labor, utra-modern new-born unit with neonatal Intensive care-unit (ICU) with baby cots, photo therapy unit and incubators, post-surgical wards for patients, labor wards containing private rooms with six delivery beds, a twin operating theatre that will have capacity for laparoscopic surgeries, Kangaroo mother-care rooms among other services.
Others who attended the functions were several first ladies from 13 counties which included: Nazi Kivutha (Makueni), Christine Mvurya (Kwale), Ruth Nanok (Turkana), Jane Wairia (Murang'a), Sheillah Sang (Nandi) Joyce Nyong'o (Kisumu) among others.
The County first lady's chairperson Nazi Kibwana who spoke on their behalf congratulated the Kenya's first lady Margaret Kenyatta for spearheading the beyond zero campaign.
"We remain eternally grateful for this important asset. We are happy to report that outreach programmes through the use of the Beyond Zero Mobile Clinic have reached over 34,000 women, men, adolescents and children as we seek to promote access to quality health services to our people", Nazi celebrated.
Related Topics