Home
/
Health & Science
Hospitals hit by shortage of HIV testing kits
Health & ScienceBy Mercy Kahenda | Mon,Nov 29 2021 00:00:00 UTC | 3 min read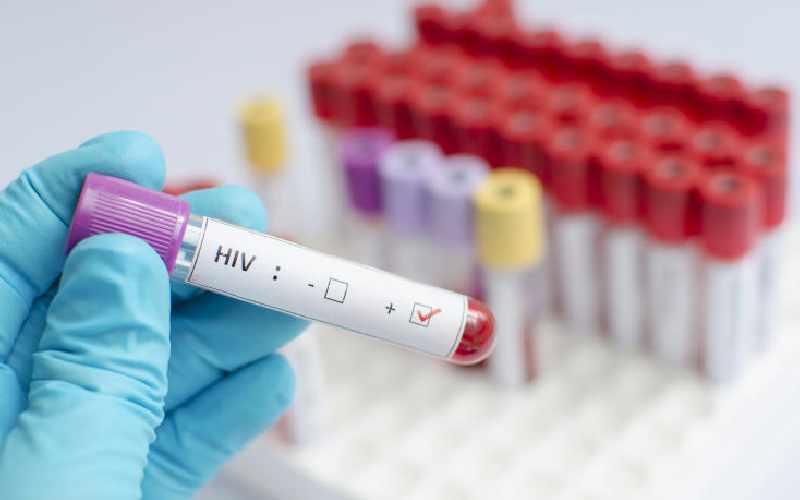 The country will mark World Aids Day on December 1 at a time an acute shortage of HIV testing kits in public hospitals continues three months on.
The most affected are women who are now delivering without undergoing mandatory tests as per the HIV prevention guidelines, thus risking mother to child infections.
Besides HIV testing kits, there has been a shortage of viral load testing kits for the past one year and even after birth, mothers are not assured of constant supply of ARVs for them and their babies.
National AIDS and STIs Control Programme (Nascop) head Catherine Njogu admits that there has been shortage of testing kits after delays in delivery. "We had low stocks, but they came last week and are being distributed," said Dr Njogu.
Kenya has a total 5,651 registered hospitals, according to Kenya Medical Practitioners and Dentists Council (KMPDC). And while private health facilities can procure their kits independently, public hospitals rely on the Global Fund, USAid and the National Treasury for all HIV items.
The Kenya Medical Supplies Authority (Kemsa) does the distribution, but has lately sent workers home and faced lawsuits, hampering smooth running of operations.
Rose Maina, the HIV/Aids Coordinator in Elgeyo Marakwet, said at least 52 hospitals countrywide do not have the kits.
Elgeyo Marakwet has been borrowing kits from Uasin Gishu and low volume hospitals to test pregnant mothers and those in delivery wards.
"We have been using dual testing kits at Antenatal clinics, but we cannot get any at now," she regretted, adding that inpatient services are also affected as patients are not being tested.
Maina regretted that failure to test willing individuals' risks reversal of gains made in the fight against HIV.
"Initially, Kemsa, has been distributing the kits to us, but there is no communication. This is a worrying trend as we might end up with increased infection among the general public," explains Maina.
Prevalence of HIV in Elgeyo Marakwet stands at 3.5 per cent, according to the Kenya Population-based HIV Impact Assessment (Kenphia)
Kenya has recorded 32,000 new HIV infections in the past one year, according to data by National Aids Control Council (NACC), as compared to 42,000 recorded last year.
The VCT centre at Uasin Gishu County Hospital is lacking Determine and OraQuick testing kits for self-testing. "Kemsa supplied us with self-testing kits two weeks ago, but it is out of stock," said an employee.
Determine kits, used for rapid tests, with whole blood serum or plasma, have been lacking for the past three months, while supply of OraQuick has been on and off.
OraQuick is a screening test for HIV-1, the virus that causes AIDs. It is a single-use qualitative immunoassay that detects antibodies to HIV-1 in a finger stick sample of blood.
National Empowerment Network of People Living with HIV and Aids in Kenya (Nephak) coordinator in Nandi, Anne Rono, also said there was shortage of the kits supplied by Nascop, but "we do not know cause of the shortage. We hope there will be supply, for smooth provision of health care."
CEO Pharmaceutical Society of Kenya Daniella Munene said shortage of testing kits might hamper fight against HIV as "there should be adequate testing kits and personnel to boost the goal in the fight against HIV/Aids."
Related Topics