Ministry waives taxes for ARVs after outcry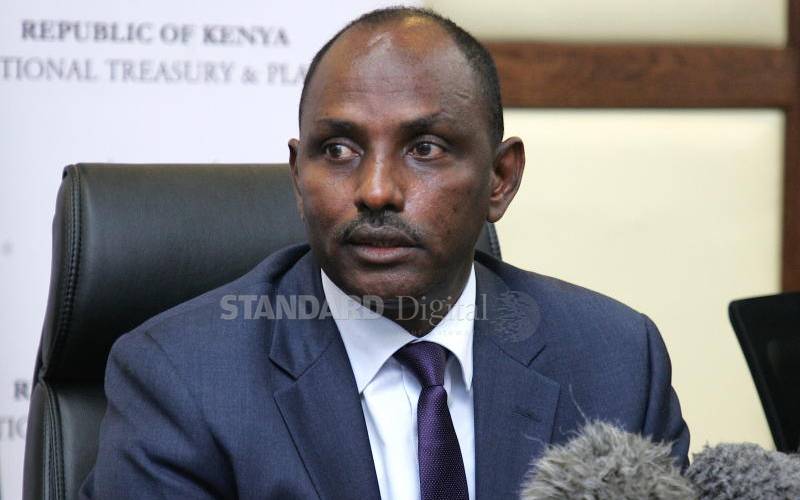 The Ministry of Finance yesterday gave the go-ahead for the clearance of a consignment of life-extending drugs for HIV and Aids patients after a public outcry.
The National Treasury said it had received and approved a request by the Ministry of Health to exempt a shipment of anti-retroviral drugs that was held at the Mombasa port over a tax dispute with American donor agency, USAID.
Cabinet Secretary Ukur Yatani said they were "moved to give the waiver given the unique situation and public interest".
The order will come as a reprieve for millions of patients whose health and lives were at stake following fears of a shortage of the life-saving drugs.
A disagreement between the Kenya Medical Supplies Authority (Kemsa) and USAid had left the medicines languishing at the port, as the Kenya Revenue Authority demanded tax for the drugs that are given out free to patients.
At the centre of the disagreement was USAID's decision to amend its contract with the Health ministry, hence stripping Kemsa of the role to procure billions of shillings worth of medical supplies on its behalf.
For the last five years, USAid donations have been supplied through a medical commodity programme, a partnership between USAID and the Government of Kenya that lapsed in September last year but was extended to this month and will lapse in 16 days.
Procure supplies
Last December, USAid agreed with Kemsa to amend a statement of work to remove commodity procurement. The amendment would keep Kemsa away from the role of procuring supplies on USAid's behalf, which it had played for the past five years.
USAID then contracted Chemonics International to deliver the drugs, which are mostly targeted at children with HIV and Aids.
At present, Kemsa is reviewing tenders for the procurement of ARV drugs Tenofovir (300mg), Lamivudine (300mg) and Dolutegravir (50mg), which are funded by a grant from the Global Fund to fight Aids, tuberculosis, and malaria.
Another amendment two months later saw the US Government withdraw a $5.2 million (Sh562 million) support towards the medical commodities programme.
Details available publicly on a US Government website tracking its spending on aid programmes indicate that Kemsa was facing questions over procurement fraud.
USAID's contract with Kemsa, totaling Sh56.6 billion over five years, will be one of the largest the aid agency has signed when it ends on April 23.
Since 2015, most Global Fund and USAid-funded medical commodities are purchased and distributed by Kemsa, which floats tenders. Others are procured directly by USAid but distributed by Kemsa.
Drugs that are purchased in this manner are free of local taxes and import duties. Kemsa says in the tender documents it will facilitate tax and VAT exemptions.