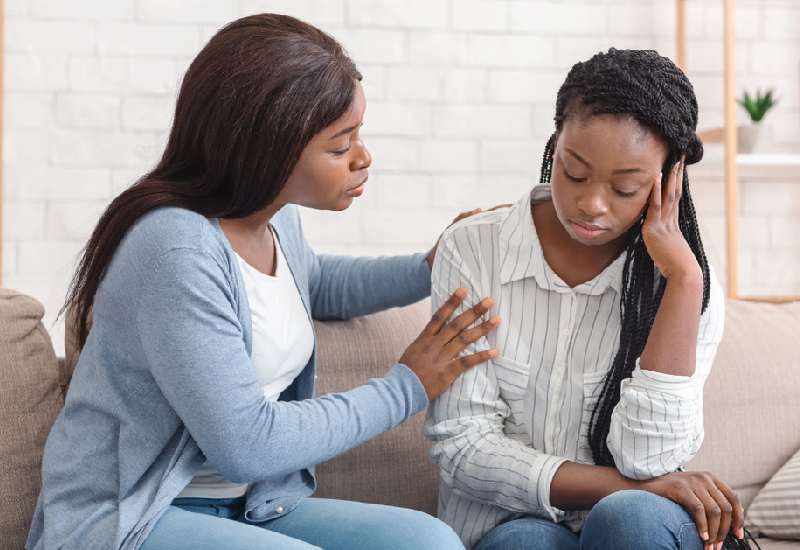 We all have face tough times and it helps if we have friends, or family around to help us get through those times. It's the same with mental health issues.
If one is experiencing any mental health issue like anxiety, depression or even mood disorders, it goes a long way if they have a loved one or friend around.
If you are that person they'll come to, or better still, you'll notice there's something off and go to them, here are some ways you can help them deal with the mental health issues.
Encourage them to seek therapy
The best way you can encourage someone dealing with mental health is to seek for therapy especially if they have opened up and you couldn't assist them. They might be needing professional help that you might not been in a better placed to give.
Listening more and speaking less helsp them to open up more while letting you know what's going on. It also makes them feel relieved and better after speaking out.
Let them cry if they want to. It helps soothe and relax them.
Don't try to diagnose or second guess their feelings
You probably aren't a professional or medical expert and, while you may be happy to talk and offer support, you aren't a trained therapist or counsellor. Try not to make assumptions about what is wrong or jump in too quickly with your own diagnosis or solutions. You may sound too judgmental or harsh.
READ MORE
So, in as much as you want to help, don't conclude to any mental illness even if they show close to all symptoms of a certain illness.
Keep questions open ended
Open ended questions will help you get more information as one will have quite some information to give. Say, "What are you feeling today?" rather than, "I can see you are feeling very low today".
Try to keep your language neutral. Make sure you don't ask questions like, "Why would you do that?" or "Why would you even think that?" Using 'why' comes out as judgmental and it's the last thing you want to make them feel.
Give the person time to answer and try not to grill them with too many questions.
Encourage the other person to exercise, have a healthy diet and take a break if need be to help protect their mental health and wellbeing.
Talk about ways of de-stressing and ask if they can find anything helpful to do which can help relieve themselves off the pressures or burnouts they are experiencing.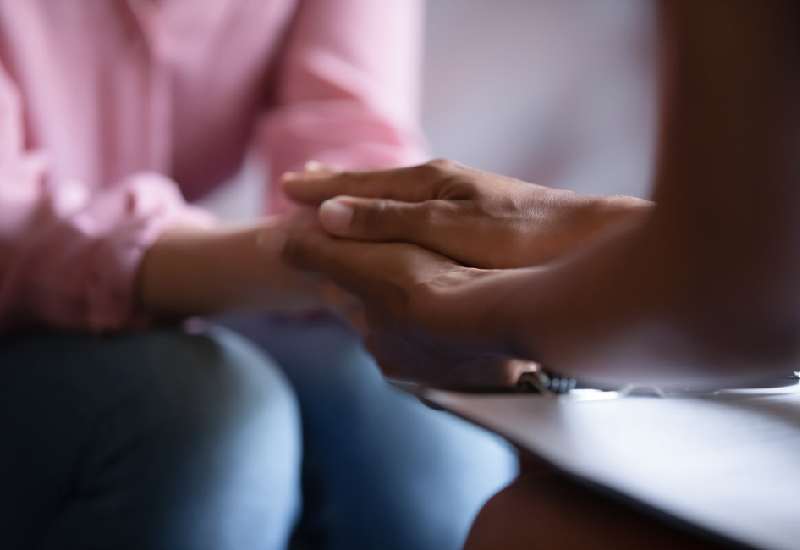 Let them share as much or as little as they want to
Don't try to rush them. Let them lead the discussion at their own pace. Don't put pressure on them to tell you anything they aren't ready to talk about.
Respect what they want to share with you and what they don't. Talking takes a lot of trust and courage. You might be the first person they have been able to talk to about this and so it's a huge milestone and achievement to them.
In case he or she starts experiencing a crisis, do not panic. They might start crying, shouting or acting differently. Try not to break down too. Stay calm and act normal.
You can assure them that you will assist them find help and that you will be there each step of the way.
Assure them that they will be okay. In the event that they do stuff that will harm them, act and help prevent a further crisis.
You can call someone else for help or try calming them down yourself so that they don't injure themselves.
If you know that your friend or loved one is experiencing mental health issues, the best thing you can do is be available for them.
It is a hard period and being available will show them that you care and are willing to go beyond your own comfort zone to be there for them.
Do a bit of research into what help is available in your area that could be useful for your friend. That way, if they decide they're ready to seek help, you'll be able to give them some direction about who to go and see.