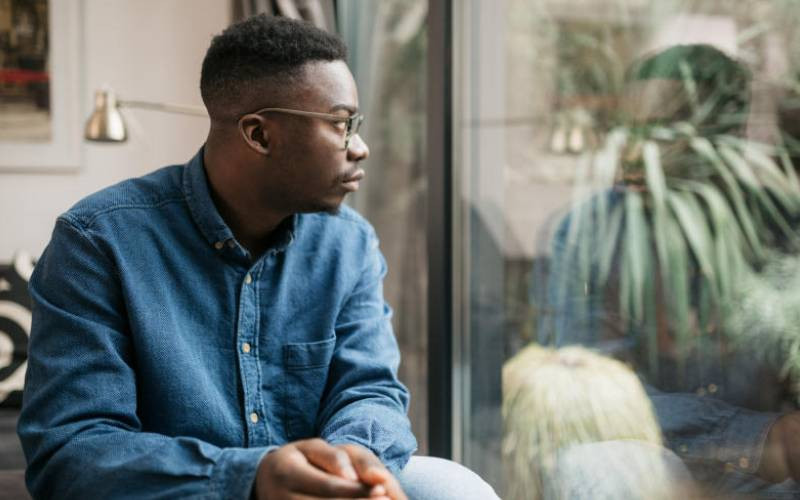 Ever gone out on a date so perfect that chemistry, giggles and hormones were flowing like you were meant for each other (at least to you) only to never see or hear from her again?
This things happen. And when you remember how the conversation flowed, how your connection felt so natural, and how you even planned for subsequent, better dates, you die inside every day.
Sad as it may sound, the woman is often not to blame — if you shagged on the first date, meaning there were potential 6th, 9th and 100th dates.
One thing that literally chases a woman away, is when a man is all over her, too much, too fast, too soon. It is always a Red flag #1. No woman wants a needy man. Too many diabetic names on the first date, even before you know her second name and her home county. Come slowly, will you!
Women are wired to dismiss a man in a hurry as a hit and run specialist. Why else would one be so all over a woman he just met hours ago? Any woman will freak out when she meets such a nigga. Being super sweet too soon makes zero sense, too.
A normal relationship, if it was to be, should be gradual, and in most cases, such first dates are mainly to taste the waters and feel how deep they run. If you start proposing on a casual date, the girl smells the rat in your pants from a mile away and runs for dear life.
Some men also overdo stuff on a first date. The showoffs are the worst. You have money, yes, a lot of it. You live a flashy life. But why would you want your date to know about it? On your first meeting? Wearing fancy and flashy clad accompanied by a lot of jewellery and very loud cologne never does it either.
Talking about your cars, houses, businesses and who is who where and how you're related to so and so, is a big turn off. And, why would you bring her flowers and loads of bars of chocolate on your maiden date? What do you want, exactly? Well, this could only sound beautiful and romantic when you have had several lunch dates, dinner and weekend getaways. Not on date one. It's an overkill.
Investing way too much time, effort and energy in someone you hardly know makes no sense because you haven't given the other person a chance to invest whatever they have in you, while as suffocating them with too much already.
A more relaxed and simple attitude on first dates goes a long way. Showing interest and acting gentleman isn't bad anyway, but not in a way of putting the other person on a pedestal.
Then we have those men who can't tame or hide their sexual appetite on a first date. Dude, where do you get the audacity to talk about sex with someone you met barely 37 minutes ago? This is the biggest, reddest of all flags.
Why would you? It happens, don't frown! I once cancelled a well-planned date with someone who texted an '' I'm booking a room for us for tonight ''. Boaz, we were to meet in a room? And? Sing choir or do what again? That was it. He never heard from me ever again. Swine!
You are horny we know, but hide it — at least on day one. Do you have any idea how much soul searching it takes for a woman to undress and lie on her back for a man? So if your first date leads to sex or it is very sexually charged, it could form a barrier for a woman to go on a second one. Well, it is not wrong to have sex on the first date, if it's mutual. But if it's not, shelve it.
A good number of first dates are basically just vibe checks. This is where we test to see if you're the actual person in your photos, or if you're what you say you are. Can you hold a sober conversation? Are you pushy? Up to date? Shy? How do you handle situations around you? Your patience? Are you rude to waiters? Temperamental? It's for the checks, Mr! So when you don't get a text after that, you simply failed the test.
Don't waste your credit calling.
A woman will ghost you when you two didn't click. When it refuses, she will not even do a 'thank you for your time' text. So whether you send 32 texts and make 22 follow up calls, she won't be moved an inch. If you die you die!
Related Topics