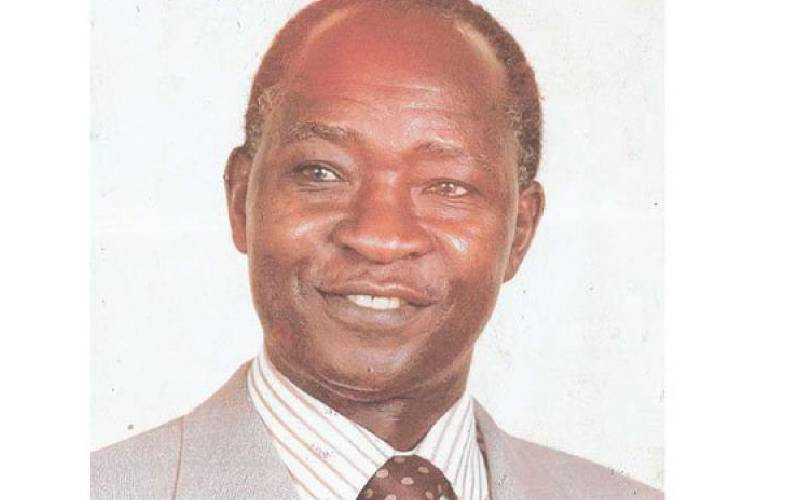 Many Kenyans know Peter Habenga Okondo for his loose tongue, and especially for the disaster his mouth accorded him in 1990 when he warned Anglican Bishop Alexander Muge against visiting Busia.
"He will not leave Busia alive if he dares set foot there," Okondo thundered, in his characteristic carefree manner. Muge visited Busia, and indeed left in a casket, costing Okondo his job in the Cabinet, and along with it a chequered political career.
Underneath the posturing, however, was a rare intellectual who in the early 1960s, along with others, provided Kadu with the theoretical basis for majimbo, the precursor to modern devolution. Okondo was no ordinary man. He was the first Kenyan-African graduate in accountancy and was a hot cake when he jetted in from Cape Town University in 1951.
In 'The Politics of the Independence of Kenya' Keith Kyle writes that Okondo was an embarrassment to Kenyan authorities when he arrived, on two counts: First, he was too qualified for the jobs available to him as an African and, secondly, he was too proud to take anything less than Sh700 a month.
"I do not hold out much hope of this man ever being rehabilitated. He is a typical example of how undesirable it is to send Kenyan Africans to South Africa for higher education," his provincial commissioner wrote in a note on 'rehabilitation of students returning to Kenya'.
Unable to get a job in government, Okondo took up a job with Oginga Odinga as an accountant for Luo Thrift. There, he did not last long. As Kyle writes, "He found business practices not quite up to his standards and quit." Okondo felt the only man who could employ him was himself. He founded the Okondo School of Commerce. During the emergency period he fled to Uganda but later returned home.
In Kadu, where he served as national member, Okondo devoted his efforts to cobbling a government structure combining American and Swiss models of governance.
His second wife was a Swiss.
On October 8, 1961, Okondo, now the Parliamentary Secretary to the Ministry of Finance, arrived in London with his party's proposals on the future constitution of Kenya. "They were a great shock to officials; for one thing, they disabused anyone who might think that there was nothing to tell between the moderate groups in Kanu and Kadu parties," Kyle writes.
Apparently, the proposals had been drawn up with assistance of Michael Blundell's New Kenya Party and they represented a radical departure both from the style of government Kenya had known, and from the Westminster model it was heading at the time.
Related Topics