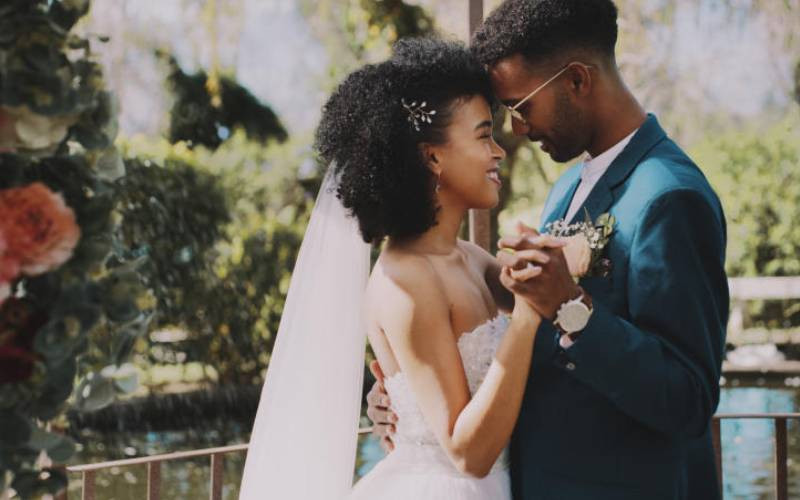 Hi Chris,
I'm getting married soon, and I couldn't be happier. The wedding planning is going well, and we are even getting on with each other's families! But I do have one secret fear.
Our wedding night. You see, I'm a rather traditional sort of girl, and so I persuaded my fiance that we should wait until we are married before we start having sex.
He was fine with that, but now I'm scared that our wedding night will be some sort of disaster! What with all our expectations, the excitement, and of course our inexperience.
So what should I do to ensure everything goes well?
Wedding Night Nerves
Chris says,
Hi, Wedding Night Nerves!
Everyone has high hopes and secret fears about their wedding night mostly centred on sex. And often the reality doesn't meet their expectations at all.
Couples have spent the night in hospital with food poisoning, or injuries from the dance floor. Some become so drunk that there was no sex at all, or they couldn't remember it, or it was simply awful. A few get into arguments that they spend their wedding night in separate rooms!
But most do manage to have a wonderful time. All it takes is a little planning. And more realistic expectations.
So don't be one of the brides who wakes up the next morning without any ordinary clothes. Just arrange that a bag of necessities makes it to your room. And organise for some food from the wedding to be sent there as well, in case you're hungry. Agree to keep an eye on each other during the party, so you're relaxed and sociable, but not at all drunk. And don't even think of inviting friends or family back to your room!
Dance close, and when you finally make it to the bedroom, let your new husband carry you across the threshold. And again when you get home. That's a very old tradition and was originally intended to keep the new bride safe from evil spirits in the doorway. Though later on people came to believe that whoever first set foot across the threshold would be the boss. So the husband carried his new bride to ensure it was him! Some things never change, do they?
Once in your room, take a moment to remember the magic of your day. Help each other out of your wedding clothes, bliss out in the bath together, and have a snack.
Simply focus on enjoying the moment, and let the sex happen when you're ready. You have a whole lifetime ahead of you, remember!
So follow your instincts, consciously appreciate the whole experience, and don't be disappointed if there's none of the wild ecstasies you've seen in the movies. Hollywood isn't real life! Just relax and enjoy a moment that you'll cherish for the rest of your life.
All the best,
Chris
Related Topics